The UK firm will raise around $310,000 (£200,000) in UK production finance for Microwave International: Shakespeare India; projects, teams, mentors announced.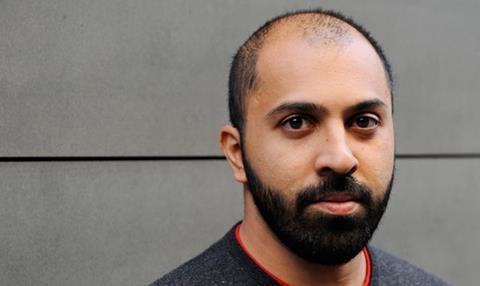 Media investment firm Bob & Co is the latest company to invest in Film London's mentoring and development scheme Microwave International: Shakespeare India.
Bob & Co will raise UK production finance for the project through an Enterprise Investment Scheme (EIS).
The scheme's aim is to finance one feature with significant Asian and British Asian involvement with up to $780,000 (£500,000) and to theatrically release the film in 2016.
Andy Brunskill, of Bob & Co's subsidiary SUMS London, brokered the deal and will executive produce the selected feature.
Bob & Co will raise money through the EIS scheme, along with India's Cinestaan Film Company, who partnered with Film London on the initiative in April.
The project will involve six teams of Asian writers, directors and producers from the UK and India honing ideas for Shakespeare-themed features in an intensive week-long microschool, which is to be funded by the British Council.
At the end of the microschool, one project will be selected and will receive the production funding.
The project also hopes to address the lack of diversity in filmmaking talent throughout the UK.
Mentors on this year's scheme are: producers Andrea Calderwood (The Last King of Scotland) and Tristan Goligher (45 Years); actress Nandita Das (Earth); writer and director Amit Gupta (Resistance); script developers Angeli MacFarlane (Death of a President) and Shefali Malhoutra (The Lady); editor Mick Audsley (Harry Potter and the Goblet of Fire). Rahul Merchant will provide guidance on Indian distribution.
Guest speakers at the microschool during the project will be directors Ritesh Batra (The Lunchbox) and Pete Travis (Dredd) Artificial Eye's head of theatrical Jonathon Rushton and SampoMedia founder Pete Buckingham.
Film London chief exectuive Adrian Wooton said: "Securing two commercial investors from both India and the UK is a major achievement."
"It is hugely exciting to forge new partnerships and routes of finance to provide our teams with such a fantastic opportunity – with the longer term aim of strengthening links between the two industries and helping more talented filmmakers start their careers."
The selected projects are:
Realism (based on 'Macbeth')
Team: UK Writer/Director Ashish Ghadiali and Indian Producer Umesh Pawar
Julius (based on 'Julius Caesar')
Team: Director/Writer Nirpal Bhogal, UK Writer Mike Powell and Indian Producer Achin Jain
The Heart of the City (based on 'The Taming of the Shrew')
Indian Director Pratyusha Gupta, UK Writer Sharmila Chauhan, UK Producer Ameenah Ayub and Indian Producer Smriti Jain
Mathura (based on 'As You Like It')
Indian Writer/Director Rajat Kapoor and UK Producer Uzma Hasan
The Crorepatis (based on 'Titus Andronicus')
Indian Writer/Director Bornila Chatterjee and Indian Writer/Producer Tanaji Dasgupta with UK Producer Kurban Kassam
Love and Longing in Rohtak (based on 'The Merchant of Venice')
Indian Writer/Director Vikas Chandra and UK Producer Ajay Rai