EXCLUSIVE: Felix Van Groeningen collaborator to "move aside".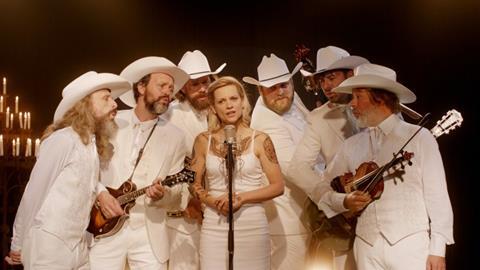 In a move that has taken the Belgian industry by surprise, veteran producer Dirk Impens has confirmed that he is closing down his production company Menuet and is planning to quit the film business.
Impens is the highly respected producer behind Oscar nominated films such as Stijn Coninx's Daens and Felix van Groeningen's Broken Circle Breakdown.
Contacted by Screen, Impens explained that after three decades in the business it was time to take a break.
"Old man, move aside," 59-year-old Impens commented.
"What could be worse than becoming a grumpy old man who keeps on telling (people) how things were so much better in the old days? Never ! It's been a wonderful 30 years, thanks to many super talented people and a very dedicated small staff. 30 years ago I did what I believed was the right thing, sometimes against all odds! And that is exactly what this business needs again. Except… this has to come from a new generation."
Van Groeningen
Speaking from Los Angeles, where he is editing Steve Carrell-starring drama Beautiful Boy (produced by Brad Pitt), Van Groeningen paid tribute to Impens.
"He (Impens) has always done things the way he wanted to do them and I guess he's not feeling it enough any more," Van Groeningen commented.
"I am saddened because we could have made another couple of beautiful films together but I totally respect his decision."
Impens 'discovered' Van Groeningen when the young director was still in film school. "He (Impens) said if you want to make a feature film I will help you."
Van Groeningen went on to make five features with Impens and Menuet - Steve + Sky, Dagen Zonder Lief, The Misfortunates, The Broken Circle Breakdown and Belgica.
"We quickly took the decision to try and do it differently - to not do what a lot of other Belgian directors had tried and make a big first film. We played it very low key from the beginning from the idea that I had to learn. I had to learn how to tell a story and how to work with a crew. I preferred to do it with a little money and make a couple of films rather than working years and years on a first film," the director explained about the collaboration.
Van Groeningen said that he will continue to consult Impens.
"We had two projects we were talking about. They are still there. Will he help me set them up? I have no idea," the director commented. "He has been very important in everything that I have done. I am sure I will consult him."
Menuet slate
According to Screen sources, Menuet will find new homes for a number of projects in early development, including De Patrick, the feature film debut from Tim Mielants, whose TV credits include Peaky Blinders and Legion, and It Melts, the directorial debut of The Broken Circle Breakdown actress Veerle Baetens.
Projects currently in production, including a period-drama TV series about Jan De Lichte, are set to be delivered on time.
The last film expected to go into production under the Menuet banner is Under My Skin, Lukas Dhont's directorial debut.