True survival story of adventurer Yossi Ghinsberg wrapped production last week.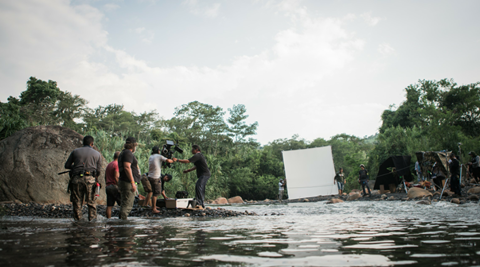 Jungle filmed for six weeks in the Colombian locales of Tobia, Guaduas, Honda and qualified to receive the country's 40%-20% cash rebate from the Colombian Film Commission, a division of Proimágenes Colombia.
Arclight handles international sales and UTA Independent Film Group and CAA represent US rights to the film about a trip into the Bolivian Amazon that spirals into a fight for survival.
Thomas Kretschmann, Alex Russell, Joel Jackson and Yasmin Kassim round out the key cast.
Greg McLean of Wolf Creek notoriety directs from a script by Justin Monjo, while Dana Lustig, Arclight's Gary Hamilton, Mike Gabrawy, and McLean are producing. Todd Fellman is the executive producer. Screen Australia and Screen Queensland supported development.
"We are thrilled to have another incredible story filmed here with Colombia's scenic landscapes as the backdrop," said Proimágenes Colombia director Claudia Triana.
"Our competitive incentive programme continues to help showcase our country's evolving production infrastructure and create opportunities for a more global film community."
Colombia's Film Commissioner Silvia Echeverri added: "Our film-making ecosystem and locations continue to attract magnificent stories, storytellers and talent from around the world. Colombia is proving, year after year, that it is one of the most versatile filming locations and we are so happy the world is discovering us."
"Colombia is an ideal country in which to film a movie for a variety of reasons," added Gabrawy. "Its myriad diverse locations, breathtaking geography, urban centres and countryside villages, fantastic crew and craftspeople coupled with very reasonable labour costs and a generous subsidy programme puts Colombia at the top of my list as a production location.
"Having just finished shooting Jungle there, we couldn't be happier with the experience and are actively looking for new opportunities to return."
Since the incentive was introduced, 19 international projects have earmarked Colombia as the shoot location and eight have completed filming and received their cash rebate. In 2015, nine films qualified for the rebate programme.