Bennett is only the third woman nominated in the category, also won by Suzanne Benson in 1986; UK VFX highlighted at awards.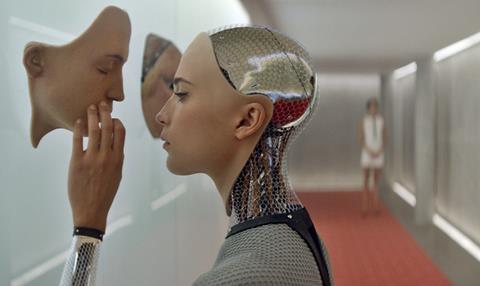 On a night in which British talent dominated the field for best VFX Oscar, Sara Bennett, co-founder of UK studio Milk, became the first female VFX supervisor to win the award.
Along with artists from Double Negative, Andrew Whitehurst, Paul Norris and Mark Ardington, Bennett won for Alex Garland's stylish sci-fi Ex Machina.
She is only the third woman to receive a nomination in the famously male-heavy category, which VFX artist Suzanne Benson won for Aliens (1986).
Bennett said: "I am beyond excited!! We are thrilled and honoured to be recognised by The Academy for our work on Ex-Machina. It was a privilege to work with Alex Garland, to bring his incredible vision to life, alongside Andrew Whitehurst and the Dneg team. I would love to see more women in prominent creative roles in our Industry – I was a little shocked to find out I was the third ever female VFX Oscar nominee."

"I am extremely proud of her and the whole team on the project but ashamed that many parts of the film industry, including VFX, have been so male dominated," said Will Cohen, Milk co-founder and MD.
"It is tragic that she is only the second female to win and the first VFX supervisor to win. I can certainly see the balance being addressed with more women coming in at entry level, but there is a lot more work to be done."
Bennett's principal role on the film was to lead a team of 28 to create a CG brain for the AI robot Ava.
"The win is a testiment to the film's sophisticated storytelling in which visual effects blend into virtually every frame, as opposed to being more overtly VFX-driven," said Cohen.
It was a sterling night for UK VFX which claimed four of the five nominated houses. MPC and Framestore (assisted by Soho's The Senate) were nominated for The Martian, Cinesite teams in London and Montreal completed 138 shots for The Revenant; and Star Wars: The Force Awakens, was supervised by British artists stationed at ILM London.
The win means that UK shops have taken home five of the previous nine VFX Oscars. The trail was blazed by Framestore, on The Golden Compass (2007), continued with Dneg for Inception (2010), Framestore (Gravity 2014) and Interstellar (2015, Dneg).