EXCLUSIVE: Talulah Riley joins cast of political thriller now underway in UK.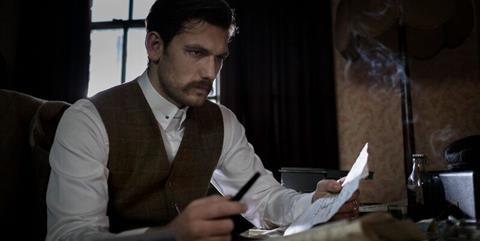 Shoot is underway in the West Midlands, England, on political thriller The Last Witness, starring Alex Pettyfer (I Am Number Four).
Talulah Riley (Westworld) has joined the production alongside Robert Wieckiewicz (In Darkness), Piotr Stramowski (Pitbull), Henry Lloyd Hughes (Now You See Me 2) and Michael Gambon (Harry Potter). Director is Piotr Szkopiak (The Coroner).
Pettyfer plays Stephen Underwood, a journalist who uncovers the horrific murder of 22,000 Poles under Stalin's instructions, though for many years the blame for the killing was placed on the Nazis.
At the time, information about the Katyn Massacre, as it came to be known, was covered up by both the British and US governments in view of the delicate relationship with Russia during and after the war.
Riley plays Jeanette Mitchell, a Junior Commander in the Auxiliary Territorial Service who is also Underwood's lover.
The film is being produced by Carol Harding and co-produced by Krzysztof Solek and Pettyfer. GFM Films handles world sales.