EXCLUSIVE: British-Nigerian filmmaker Joseph Adesunloye to direct The Great Green Wall for Make Productions.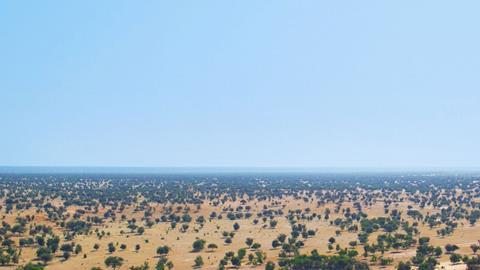 City Of God director Fernando Meirelles will serve as executive producer and creative consultant on a new UN-backed documentary about climate change.
The Great Green Wall will focus on the ongoing Africa-led project to grow an 8,000km wall of trees and plants across the width of Africa.
The film will tell the story of the initiative through the eyes of Malian singer and model Inna Modja who is due to team up with African and international singers and musicians on the film's score.
The film is due to end in Senegal where featured artists will take part in a concert at the Great Green Wall.
Backed by the United Nations Convention to Combat Desertification, the film will be produced by UK TV outfit Make Productions and be directed by British-Nigerian filmmaker Joseph Adesunloye, who was nominated for the BFI IWC Schaffhausen Filmmakers Bursary Award at the 2016 BFI London Film Festival for his debut feature White Colour Black.
BAFTA TV-winner Sarah MacDonald, a former Dispatches and Panorama director, and Sian Kevil, a former editor of BBC's Newsnight, will serve as executive producers for Make Productions. MacDonald will oversee the project.
Nick North, managing director of Make Productions' fledgling film and TV sister company Make Entertainment, which has a focus on internationally-oriented film and TV, will be producer on the film.
North was most recently producer on HBO Asia drama Serangoon Road and co-producer on 2016 Kirsten Stewart sci-fi feature Equals.
UN expert Alexander Asen will also serve as executive producer while Claude Grunitzky, co-founder of French music network Trace TV, is music consultant.
The English, French and local-language documentary is aiming to shoot this summer in Senegal, Mali, Niger, Ethiopia and Nigeria with the production team due to discuss the $750,000-budgeted project with broadcasters and international distributors at the upcoming European Film Market in Berlin.
Meirelles told Screen: "I first came to hear about the Great Green Wall when directing the Rio Olympics opening ceremony, which had a segment about forests. I was amazed by the scale of the project. The Great Green Wall is an environmental and social project: support for it is very important. This is a hopeful documentary about a positive initiative."
The project's ambitions have personal resonance for the Oscar-nominated Brazilian filmmaker, who is also behind long-running Brazilian TV series City Of Men: "Personally, I'm a tree planter," he said.
"I plant around 13-15,000 trees each year. I have my own nursery. It is an important moment in history to plant trees and plants, something which is as an easy and cheap solution to help combat climate change."
Meirelles expressed concern over the environmental policies of some world leaders, including US president Donald Trump:
"He is a total disaster for the environment and climate agreements. Thankfully, he can't reverse what is already happening: the clean energy movement is underway. But it is true that he can slow things up."