Filmmakers on the sex trade film have issued the first photographs from the shoot.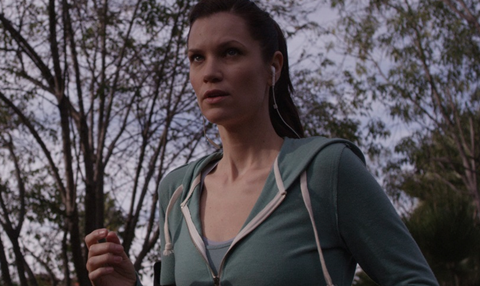 Matthew Marsden and Alyson Stoner recently joined Frida Farrell (pictured), Gabriel Olds, Lew Temple, Amber Benson, Stelio Savante, Samantha Esteban and Brandon Burrows.
Selling Isobel is shooting in Los Angeles and centres on a pilates teacher who is kidnapped and sent to work in the sex trade.
Rudolf Buitendach directs from a screenplay by producer Glynn Turner.