UPDATED EXCLUSIVE: The leading prime time director has partnered with renowned stills photographer on a film, TV, music and publishing venture.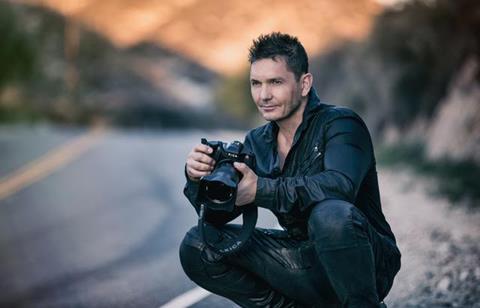 Hollywood-based Cinematic Pictures Group kicks off with the TV pilot Purgatory, which Scott will direct from a story he conceived with Victoria Pratt.
Purgatory takes place in the fabled netherworld between heaven and hell and centres on Cyn, a 'switch' who can jump between our world and purgatory and inherited the ability from her mother, a split soul.
Scott (main picture), currently in Vancouver shooting Ice for Antoine Fuqua, is developing the project with Ilic, creature and concept designer Neville Page and artist Rob Prior. Pratt will play Cyn's mother, Gemini / Jezebel.
Cinematic Pictures Group's slate includes Vivaldi, which Scott wrote and is in development with producers Ron Howard and Brian Grazer, as well as The Secret Lives Of Road Crews, which is in development at Paramount with Christopher Columbus attached to produce but not direct, as initially reported on Screen.
Scott recently signed with ICM Partners and his directing credits include Gotham, The Mist, Bates Motel, Queen Of The South, Orphan Black, Longmire, and Dark Matter.
Ilic (pictured) has worked as a stills photographer on productions such as Battlestar Galactica and The Lord Of The Rings and has shot a roster of celebrities including Harrison Ford, Viggo Mortensen and Liv Tyler.
On the music side, Cinematic Pictures Group launches with Rachele Royale and singer-songwriter Whitton.