Haifaa Al-Mansour's A Storm In The Stars and comedy Halal Daddy among those supported in latest funding round.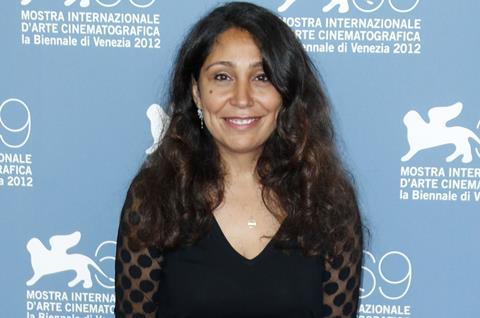 A culture-clash comedy set in Ireland's first Halal meat factory is among the productions backed by the Irish Film Board (IFB) in its latest round of funding decisions, which totals more than €3m.
Halal Daddy - the story of a young Muslim's struggle to manage a rundown abattoir in the West of Ireland - has received a production funding commitment of €500,000.
It is one of a number of comedies backed by the IFB as it faces the challenge of building on what has been a buoyant period for the Irish film industry, with a number of projects performing strongly throughout awards season. Comedy traditionally performs well with domestic audiences.
Halal Daddy will begin shooting in Sligo in early summer and was written by Conor McDermottroe (Swansong: Story Of Occi Byrne) and Mark O'Halloran (Adam & Paul, Viva). It will also be directed by McDermottroe.
Hermann Florin and Ailish McElmeel are producing for Florin Film and Deadpan Pictures, respectively. The film is co-financed by Eurimages and Koch Media with Global Screen handling world sales.
Irish comedian and actor Pat Shortt (Garage) will head the cast of The Flag, a comedy set around Ireland's centennary celebrations of the proclamation of an Irish Republic.
The project, which received the IFB's highest funding commitment this quarter of €550,000, will be directed by Declan Recks (The Truth Commissioner, Eden) and produced by Rob Walpole and Rebecca O'Flanagan for Treasure Entertainment.
The Flag tells the story of a 'past-it' Irish builder and his motley crew as they aim to pull off a daring heist - reclaiming the Irish flag of the 1916 revolution from its home in an army barracks in the UK.
He does so to restore his family reputation after discovering a letter from his grandfather claiming to have been the one to raise the flag at Dublin's General Post Office during the Rising. His support crew? An ex-jockey, a dogging enthusiast and a cockney republican. The film was scripted by playwright Eugene O'Brien (Eden, Pure Mule).
Other comedies to have received production funding include the sequel Hardy Bucks 2, which was granted €450,000 by the IFB. The Hardy Bucks - which follows the often-outrageous exploits of a group of young men in small-town Ireland - started life online before being developed into a TV series and film.
A Long Way Home, a drama about a boy's efforts to reunite his family, was granted €500,000. Samson Films is producing.
In fiction co-production, €250,000 was granted to A Storm In The Stars, about the unconventional life of Frankenstein creator Mary Shelley. Wadjda director Haifaa Al-Mansour - the pioneering female filmmaker from Saudi Arabia - will direct a script from Emma Jensen with Parallel Films producing.
Its an interesting period for the Irish film industry as it aims to build on recent output. Room, Brooklyn and Viva have all enjoyed awards-season attention, while there has also been some domestic box-office growth.
Documentaries The Queen Of Ireland and Older Than Ireland, features The Lobster and Two By Two performed solidly at Irish cinemas, while Brooklyn charted in the 2015 top ten.
Documentaries which have received production funding from the IFB this quarter include Venom's Us: Ireland In A Day (€90,000) and Wavelength Pictures' Kevin Roche: Living Architect (€80,000).
Development loans include Roads Entertainment's The Superluminal Communicator, Parallel's The South and Element Pictures' Miss Emily.