Caribbean filmmakers pitched a quartet of distinct projects at the first joint venture between Ventana Sur, the Trinidad + Tobago Film Festival (ttff) and the Caribbean Film Mart on Tuesday.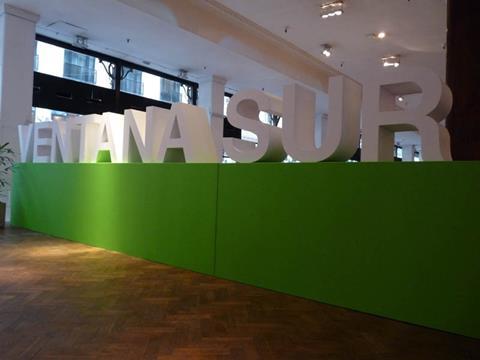 After introductory words by ttff editorial director Jonathan Ali, Puerto Rican producer Annabelle Mullen began the session with her pitch for Demented.
The thriller centres on a successful photographer of morbid scenes who experiences black-outs and wakes up next to a dead body every time.
"We wanted to do something outside the box from what Puerto Rican movies [usually] are," said Mullen. "There are not a lot of psychological thrillers in Puerto Rico."
Andrés Ramirez Molina directs the $1m Belle Films production. Mullen, like the other three pitchers, is in Buenos Aires to meet potential co-production partners and sales agents.
Maria Powland introduced the Cuban drama Sharing Stella, about a director searching for a lead actress for his production of A Streetcar Named Desire.
The $500,000 Galaxia 311 production shot in December 2014 and the producers are looking for $150,000 in completion funds.
Powland, who describes herself as a collaborator on Sharing Stella, noted that during the time of the shoot the US and Cuba were announcing the restoration of relations. "That unavoidably has an influence on the lives of the characters," she said.
Director María Govan described Play The Devil as Trinidad & Tobago's first LGBT film and explained that the story follows a young man who gets seduced by an older man and confronts the situation in a climactic scene during Carnival.
"It's a world we have never seen in film," said Govan. "It's a unique film. For me it was about trying to understand the complexity of violence and why we do bad things."
Rounding out the session was the only documentary of the group, director-producer Mariel Brown's Unfinished Sentences from Trinidad & Tobago.
The film uses reconstruction and readings from Brown's late father, the celebrated Caribbean poet Wayne Brown, as she seeks to reconnect with him.
Brown spoke of her mental breakdown after her father's death and said: "I found him in the pages of his writing. I was able to communicate with him. It was almost like he was speaking directly with me and showing me how to move back to myself."
The $125,000 film shot in Super 8 and hi-def and just wrapped. Brown said she had raised $65,000 of the budget so far.