EXCLUSIVE: Lee Cronin's feature debut casts rising talent Seána Kerslake in main role.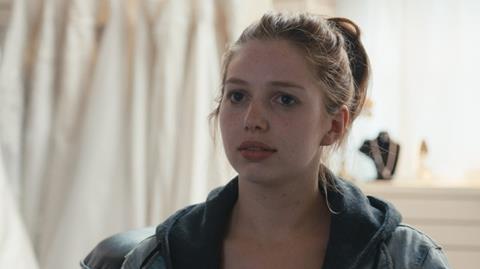 Bankside Films has acquired worldwide sales rights to Irish Film Board-backed horror film The Hole In The Ground.
Lee Cronin's directorial debut will star rising local talent Seána Kerslake (A Date For Mad Mary) as a young single mother who is trapped between rationality and the unexplained as she becomes convinced her little boy has been transformed by something sinister from the depths of a mysterious sinkhole.
Kerslake had a minor role in Yorgos Lanthimos' hit drama The Lobster.
The film will be produced by John Keville and Conor Barry of Irish production outfit Savage Productions, and co produced by Benoit Roland of Wrong Men in Belgium and Ulla Simonen of MADE in Finland and is to be funded by The Irish Film Board with the participation of Head Gear Films.
Phil Hunt and Compton Ross serve as executive producers for Head Gear Films and Hilary Davis and Stephen Kelliher are executive producers for Bankside Films.
The shoot is due to get underway at the end of the summer.
Keville and Barry recently produced Pilgrimage, which premiered at the Tribeca Film Festival.
Writer-director Cronin previously won the Melies D'Argent Award for best fantastic short film and the San Sebastian Horror and Fantasy Film Festival jury prize in 2014 for his short Ghost Train.
Cinematographer is Tom Comerford (Pilgrimage), Conor Denisson (The Third Wave) is production designer and editor is Colin Campbell (The Young Offenders).
Stephen Kelliher of Bankside films said of the project: "Having known Lee, John and Conor for a very long time, I am delighted to be involved with bringing Lee's distinctive voice and vision to audiences with this truly original horror. The Hole In The Ground will be an authored genre film in the vein of The Babadook, but with Lee's own unique touch, we are looking forward to introducing the project to buyers in Cannes."
James Hickey, chief executive, Bord Scannán na hÉireann / The Irish Film Board commented: "We are delighted to see Lee Cronin making his debut feature film The Hole In The Ground which we have supported throughout development. His award-winning shorts have shown Lee to be an engaging and dynamic storyteller with strong visual flair.
"This talent, combined with the casting of rising Irish star Seána Keslake, who has been winning over audiences in her recent roles, makes for a very interesting prospect. We hope international buyers and audiences share our enthusiasm for the project."
Producer John Keville added: "Having worked with Lee from the very beginning, we are massively excited to finally be bringing Lee's debut feature to the screen. Stephen and Bankside's passion and enthusiasm for the script has never wavered and we are thrilled to have them on board."