EXCLUSIVE: Repurposed RAF site to host Mammoth Screen production starring Jenna Coleman.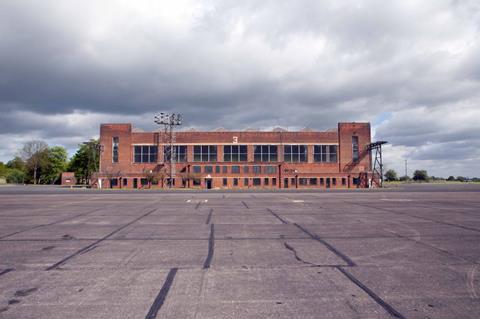 Mammoth Screen's ITV drama series Victoria will be the first production to shoot at new film and TV facility Yorkshire Studios.
Filming on the seven-month shoot starring Jenna Coleman (Doctor Who) is set to commence this month.
The high-end, eight-part drama from Poldark producers Mammoth follows the early life of Queen Victoria, from her ascension to the throne at the tender age of 18, through to her courtship and marriage to Prince Albert.
Victoria went on to rule for 63 years, and was our longest serving monarch until she was overtaken by Queen Elizabeth II last month.
In June, Screen and Broadcast revealed the repurposing of RAF Church Fenton as a 100,000 sq ft shooting facility after Peaky Blinders backers Screen Yorkshire secured a deal with property investors Makin Enterprises.
Mammoth Screen's MD Damien Timmer said: "Yorkshire Studios give us all the space we need for our massively ambitious studio build, are a stone's throw from Leeds and close to the many fantastic locations which we'll need to capture the grandeur and opulence that the series demands."
Screen Yorkshire CEO Sally Joynson added: "As long term collaborators on some of Screen Yorkshire's most successful TV productions, we couldn't have hoped for a better partner with whom to embark on this exciting new journey than Mammoth."
Screen Yorkshire is now working with the British Film Commission and Creative England to bring further productions to the site.