Bedlam joins Knightsbridge Films to produce biopic of Leicester City and England footballer.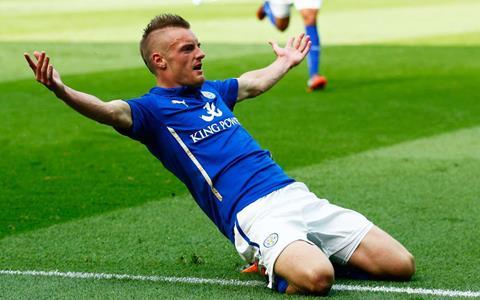 The King's Speech producer Bedlam Productions has joing Kinghtsbridge Films to produce a biopic of Leicester City and England footballer Jamie Vardy.
The as yet untitled project is being developed and produced by Adrian Butchart (Goal! The Dream Begins) for Knightsbridge with Simon Egan (The King's Speech) and Gareth Ellis-Unwin (The King's Speech, Zaytoun) for Bedlam.
The feature will chart Vardy's remarkable journey from English football's lower divisions to the heights of success with Leicester City, where last year he helped the Foxes win the Premier LEague and become a record-breaking goalscorer for the club.
Butchart said: "This film has already gathered so much attention from the public, the media, and the entertainment industry - some considerate it as the sport success story of the century - that there were multiple offers on the table. But when Simon and Gareth expressed an interest in being involved, there was no question in my mind that they were the right partners."
Egan added: "Gareth and I are thrilled to be producing this movie with Adrian. This true-life, rags-to-riches story of Vardy and his team, Leicester City, transcends far beyond sport; it's the stuff dreams are made of."
Jamie Vardy's agent, John Morris, commented: "It's an exciting development to have people of such high calibre wanting to be involved in Jamie's story. Both Jamie and I are delighted at how the movie is progressing and this announcement is fantastic news."
Bedlam recently executive-produced BAFTA-nomianted action-thriller Kilo Two Bravo.