Filmmakers submit letter to authorities regarding ban on Locarno and Toronto title.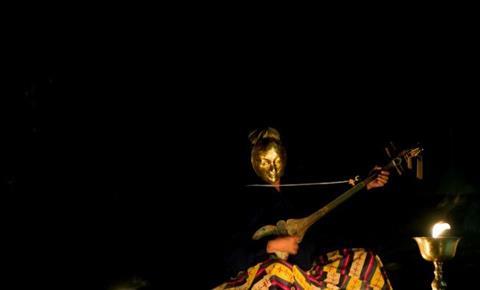 UK producer Jeremy Thomas has condemned the ban in Bhutan on Hema Hema (Sing Me A Song While I Wait), the Bhutanese film he helped produce.
The mystery-drama, about a Bhutanese ritual, secured berths at Locarno, Toronto, Busan and London last year, but will not get a release in its home market.
Tibetan Buddhist lama and writer Khyentse Norbu's fourth film was banned by the National Films Review Board and the Department of Culture of the Ministry of Home and Cultural Affairs on the grounds that it demeans religious symbols, including masks worn by actors.
Recorded Picture Company founder Thomas, an executive producer on the mystery-drama, told Screen: "I hate censorship. I fight against it. I had no idea that Khyentse's film would be viewed this way and I was shocked to hear that it had been banned from the very people it was made for."
"The authorities have totally misinterpreted the rules and regulations, and it is obvious that we have been banned for reasons that are not listed in the laws of our country", added producer Pawo Choying Dorj.
"This is a direct effort by the authorities to undermine the freedom of expression in Bhutan," he continued.
"It is very discouraging not just for our film but also for all the artists of Bhutan as the authorities have sent a loud and clear message that in Bhutan, there are boundaries to one's creativity and dreams."
"We have submitted a letter to The Bhutan Infocomm and Media Authority (BICMA) requesting clarifications on the grounds of the ban. However, we are yet to receive any response from them."
Hema Hema was filmed with mostly non-professional actors. However, there were minor roles for Hong Kong star Tony Leung and Chinese actress Xun Zhou.
Director Norbu was a technical adviser on Thomas' 1993 drama Little Buddha.