EXCLUSIVE: Paul Weller to score boxing drama with Independent, BBC Films, Barry McGuigan on board.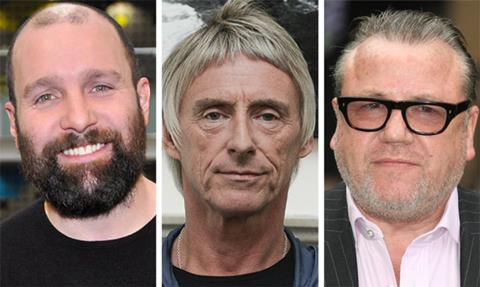 Ray Winstone (Sexy Beast) and Michael Smiley (Kill List) have joined Johnny Harris (This Is England '86) in a British boxing drama, which Independent will launch at the American Film Market (AFM) (Nov 4-11).
The film, as-yet-untitled, is based on the experiences of actor Harris and the semi-autobiographical story marks his debut script.
Thomas Napper, second unit director on Anna Karenina and Into The Woods, will make his feature directorial debut on the production, which is backed by BBC Films.
Emu Films' Mike Elliott (The Goob) will produce with Revolution's Andrew Eaton (Rush) and BBC Film's Christine Langan (Philomena) on board as executive producers.
Paul Weller, the rock icon and former frontman of The Jam, is set to score the feature, which will be his first.
The production is aiming for a February or March, 2016, start in the UK.
Snow White And The Huntsman and Monsters: Dark Continent star Harris will play Jimmy, a man in search of hope but looking in all the wrong places.
When he hits rock bottom he turns to his childhood boxing club and the only family he has left: gym owner Bill and cornerman Eddie. Back in training, years after anyone thought he was a contender, he will risk his life to stand tall and regain his place in the world.
Winstone will play Bill and Smiley is on board to portray Eddie.
Harris and Winstone are both former youth boxers; Winstone won 80 out of 88 bouts while Harris, who won the junior ABA national title, fighting at light flyweight, is back in training with former boxing champion Barry McGuigan, who is a consultant on the film.
Independent's MD Andrew Orr said: "We were blown away by this fresh and powerful genre take on a familiar boxing premise and we're really excited to share this commercial and moving story with our buyers in AFM."