EXCLUSIVE: Teams behind Carol and Still Alice partner on period-biopic due to shoot in May.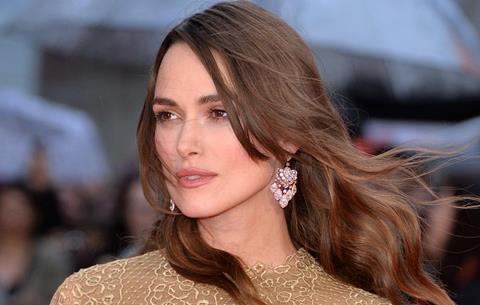 Keira Knightley (The Imitation Game) is in advanced talks to star in biopic Colette, written by Still Alice team Wash Westmoreland and the late Richard Glatzer.
Westmoreland is set to direct the feature from Carol producers Number 9 Films and Killer Films.
Nightcrawler and Whiplash backers Bold Films will finance and co-produce the English-language title, marking the company's first foray into the UK. Filming is due to commence in May in Budapest.
HanWay Films, which is on a roll following Oscar-nominations for Brooklyn, Carol and Anomalisa, will handle world sales. Additional casting is underway.
Pam Koffler and Christine Vachon (Carol, Still Alice) produce for Killer Films and Elizabeth Karlsen and Stephen Woolley (Carol, Made in Dagenham) will produce for Number 9, which is currently in post-production on Juan Carlos Medina's The Limehouse Golem and Lone Scherfig's Their Finest Hour And A Half.
Bold Films' chairman Michel Litvak will produce for Bold Films while company CEO Gary Michael Walters will executive produce.
The film will chart the story of the iconic French writer, born in 1873, known for novels including Gigi, Cheri and Break Of Day. Like Carol, the story follows a strong female character grappling with sexual and societal taboos.
The film is due to focus on the writer's marriage to celebrated Parisian wit Willy Gauthier-Villars. Willy, fourteen years older than his wife and one of the most notorious libertines in Paris, introduced Colette into avant-garde intellectual and artistic circles while engaging in sexual affairs and encouraging Colette's own lesbian dalliances.
While the couple separated in 1906, Colette would go on to flourish as a writer, producing most of her most celebrated works in subsequent decades.
The multitalented Frenchwoman, also a mime, an actress and a journalist, was nominated for the Nobel Prize for Literature in 1948.
"We are delighted to be working on this our third collaboration between Number 9 and Killer, following in the wake of the tremendous success of both the six time Oscar-nominated Carol and Mrs Harris," said Karlsen and Koffler.
"Colette is also a female driven story, with a world class actress in the eponymous role and a gifted director at its helm."
"Keira is impeccably suited to step into the role of the iconic Colette who, in the early 1900s, pushed the envelope in a time when women writers were shunned and bisexuality was scandalous. We are honored to bring her story to the big screen," added Litvak.
Walters commented: "We are exhilarated to launch Bold's UK expansion with such an extraordinary production and to work alongside such gifted partners in Pam, Elizabeth, Christine and Stephen."
Two-time Oscar nominee Knightley recently appeared in Baltasar Kormakur's Everest and starred opposite Benedict Cumberbatch in 2014 drama The Imitation Game. The actress was married in France in 2013 and late last year starred in a stage version of Émile Zola's classic French novel Thérèse Raquin.