The studio has partnered with Infinity Pictures/CMC and Yue Hua Entertainment Culture Communications as it redirects its $600m-plus global franchise to capitalise on a strong Asian following and step away from diminishing North American theatrical revenues.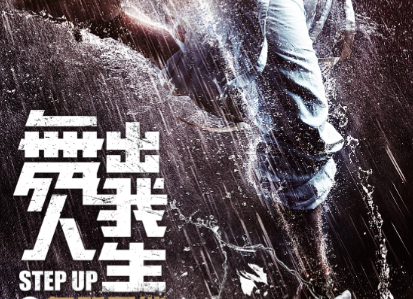 Production on Step Up 6 is scheduled to commence on December 9 in Beijing and Los Angeles in time for a 2017 release. It is understood the Chinese-language version will be the only version released.
Lionsgate sources said previous entries in the franchise had performed well in China. Executives will also be aware that the series' appeal in North America is flagging: the last episode, 2014's Step Up All In, generated $14.9m – the lowest by far in the franchise.
The companies unveiled the first concept poster for Chinese audiences on Wednesday. Director Ron Yuan will direct an all-Chinese cast and plans to marry martial arts with dance in the film.
Infinity Pictures CEO Dede Nickerson, who served as associate producer on Kill Bill Vol. I and II and was supervising executive on Shaolin Soccer while at Miramax, produces with Du Hua.
"The Step Up franchise is celebrating its tenth anniversary stronger than ever," said Lionsgate Motion Picture Group chairman Patrick Wachsberger and Motion Picture Group co-president Erik Feig.
"We're proud to partner with Infinity and Yue Hua Entertainment on the next exciting chapter of a dance phenomenon that continues to grow in popularity around the world.

"Step Up 3, 4 and 5 conquered Asian audiences at the box office and, with the incredibly talented filmmaker Ron Yuan, a remarkable cast, spectacular dancing and a storyline that combines dance with martial arts, Step Up 6 is poised to become a major motion picture event for Chinese audiences."
Nickerson added, "We are excited to be a partner in this celebrated franchise and believe Step Up 6 will wow the Chinese audience. In the Step Up tradition, the screenplay, penned by Li Wei, celebrates the underdog and brings characters from different worlds together through dance."
Lionsgate has not been shy in broadening the appeal of its dance franchise. The studio has partnered with YouTube Red on a TV series and is developing a live stage event as one of the centrepieces of the Motiongate theme park due to open next year in partnership with Dubai Parks & Resorts.