The actor previously did voice work on two Plympton shorts – Santa, The Fascist Years and The Flying House – and served as executive producer on the filmmaker's Cheatin'.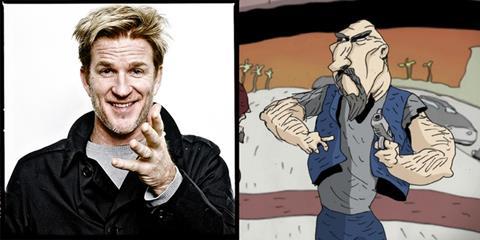 Revengeance is currently being funded on Kickstarter. As of May 4, the fund had accumulated $30,000 and more than 300 backers with more than three weeks left to go.
Modine will serve as executive producer alongside producing partner Adam Rackoff for their production company Cinco Dedos Peliculas.
"Bill's new feature with Jim Lujan looks like a blast," said Modine. "I'm excited to voice both Sid, a biker gang member, and Master, a cult leader. It's fun doing character work like this and I love traditional hand-drawn animation."
Modine has done voice work on a number of animations including Wrinkles, the Oscar-nominated A Cat In Paris and the upcoming Last Days Of Coney Island.
Plympton has been nominated for two Academy Awards for Your Face and Guard Dog. His latest film will feature the voices of Dave Foley, Kristina Wong, Lalo Alcaraz, Ken Mora and Jim Lujan.