EXCLUSIVE: AMP International handles sales on Edgar Nito co-production.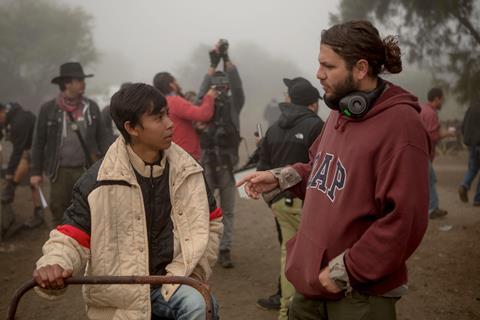 Shoot is underway in the outskirts of Irapuato, Mexico, on crime drama Guachicolero, the debut feature of shorts director Edgar Nito.
Nito and Alfredo Mendoza's script tracks the corruption and downfall of a young man who teams up with local gangsters making a living extracting gasoline from government pipelines.
Joshua Sobel (Are We Not Cats), Annick Mahnert (78/52) and Victor Léycegui (En La Sangre) will serve as producers on the co-production between Mexico, US, UK and France.
The film is executive produced by Bob Portal, Sonia Lowe and Inderpal Singh of Alliance Media Partners who will handle world sales under the AMP International banner.
Eduardo Banda will star (pictured with Nito) supported by Fernando Becerril (The Mask of Zorro), Regina Reynoso (While the Wolf's Away), Leonardo Alonso (Sin Nombre) and Pascacio Lopez (On Childhood).
"Nito is endowed with that rare formula of artistic flair, edge and talent we're keen on supporting." said Lowe.
Mahnert added: "We always wanted to produce Edgar's debut feature ever since we saw his thesis film, Masacre en San Jose. His vision and understanding of the filmic language blew our minds".