Ben Whishaw, Cheng Pei Pei star in London-set love story produced by Microwave and Dominic Buchanan in association with Stink Films, BBC Films, SUMS. First image from set exclusive to Screen.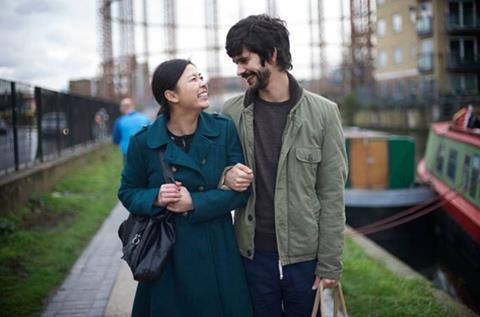 Lilting, the eighth feature from Film London Microwave, is underway in London.
Writer-director Hong Khaou's debut film, starring Ben Whishaw and Cheng Pei Pei, alongside Peter Bowles, Morven Christie and Andrew Leung, charts the story of a grieving Chinese mother (Pei Pei) who connects with her recently deceased son's lover (Whishaw), despite them not speaking the same language.
Funded by Microwave, in association with BBC Films, additional finance comes from Stink Films and Andy Brunskill's recently launched SUMS Film and Media Ltd., supported by financier/producer Bob & Co. Dominic Buchanan produces for Stink.
As part of the Microwave scheme Michael Winterbottom is writer/director Khaou's mentor, while producer Buchanan will be mentored by Ken Marshall, producer of London to Brighton, Filth and Song for Marion.
Lilting is Khaou's feature debut after seven years at Peccadillo Pictures and three short films.
Microwave, the training through production scheme from Film London, which challenges London-based film-makers to shoot a feature film for up to £120,000, has spawned acclaimed titles including Shifty and iLL Manors.