New partnership includes production, distribution and exhibition.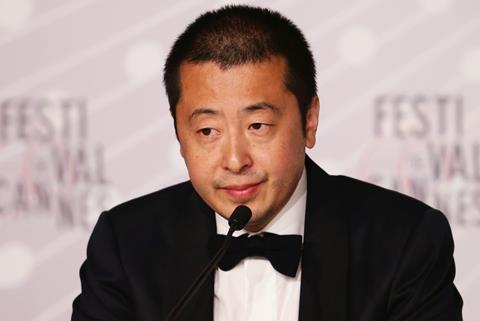 Paris-based film company MK2 and Chinese director Jia Zhangke's Shanghai-based Fabula Entertainment are joining forces in a new production, distribution and exhibition partnership.
Under the accord, announced in a joint statement on Monday (Sept 12), the two companies will co-develop and co-produce films as well as promote and distribute Asian cinema internationally.
MK2, which runs the innovative MK2 multiplex in Paris and has exhibition operations in Spain and Canada, will also lend its expertise to Fabula's newly-created Open Village, a chain of cinema theatres in mainland China.
The new collaboration also envisages cooperation on the production of cutting-edge Virtual Reality (VR) and Augmented Reality (AR) content and the creation of VR centres in China.
"We are very proud to continue our collaboration with Jia Zhangke on a larger scale and to actively participate in the future development of Chinese cinema as well as the promotion of the best in world cinema in China," said MK2 CEO Nathanaël Karmitz.
"Joining forces with Jia Zhangke is a natural thing to do. Our relationship was established years ago when MK2 started operating as the international sales agent for his films".
MK2's international sales team have sold five of the Chinese filmmaker's features, starting with 24 City in 2008 and including most recently A Touch of Sin (2013) and Mountains May Depart (2015).
"It's been eight years since I started collaborating with MK2 on 24 City in 2008" explains Jia Zhangke. "Now there will be a more extensive collaboration between my own company Fabula and MK2: from making movies to building cinemas."
"I believe that the spirit of MK2 will help us improve the quality of films and cinemas here in China, and thereby share the most creative films in the world with the people in China. This is a rather exciting project because, far from Hollywood, the collaboration with a company like MK2 will for sure contribute to the preservation of cultural diversity in this ancient country".
Founded in 1974 by Marin Karmitz and now headed by his son Nathanaël Karmitz, independent, world cinema stalwart MK2 is involved in production, international sales and exhibition.
It is a pioneer in the French exhibition world for its circuit of innovative, architect-designed multiplexes, often in neighbourhoods under-served by cultural bodies, offering a mix of commercial and independent titles.
In recent years, the group has also extended its activities into private cinemas for hire, large-scale pop-up screenings and themed events combining cinema, food and music.