The studio has struck a deal with the toy manufacturer to adapt the beloved board game and has brought on Andrew Niccol.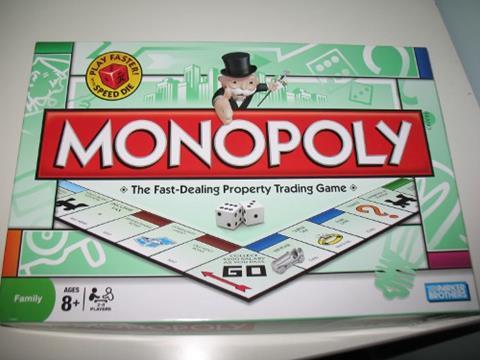 Lionsgate will finance what it said would be "visually sumptuous, heartwarming, and full of action and adventure."
Niccol will write the screenplay about a boy from Baltic Avenue who uses Chance and Community on a quest to seek his fortune.
Lionsgate and Hasbro's Allspark Pictures will produce. Monopoly was previously set up at Emmett/Furla and before that Hasbro had an overall deal at Universal Pictures.
"Hasbro is a partner with incredible global reach, one of the most compelling brand portfolios in the world, and a signature brand in Monopoly that has multigenerational appeal," said Lionsgate Motion Picture Group co-president Erik Feig.
"Andrew Niccol is the ultimate world creator responsible for such disparate and imaginative films as The Truman Show, Gattaca, and The Terminal. He is an inspired choice to develop this timeless property into a big, crowd-pleasing event film that will appeal to kids, families and anyone who has ever played the Monopoly game."
"As we've seen with our other movies and television series, Hasbro's brands are terrific for creating engaging stories and appealing characters that speak to audiences of all ages, and together with Lionsgate we will bring Monopoly to life on the big screen," said Stephen Davis, evp and chief content officer of Hasbro.
"Monopoly is one of the most popular games of all time, and it will translate into a film with tremendous global appeal and marketability based on a script being deftly written by the remarkable Andrew Niccol."