EXCLUSIVE: Alison Owen and Debra Hayward's Monumental to produce feature based on pianist's memoir.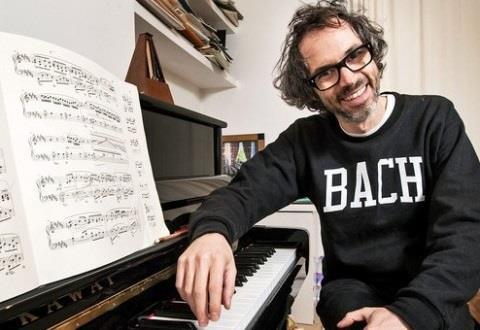 Alison Owen and Debra Hayward's Monumental Pictures are teaming with BBC Films to develop a feature adaptation of British pianist James Rhodes' memoir Instrumental.
The feature will be based on the acclaimed concert pianist Rhodes' memoir in which he reveals how music saved his life after he suffered sexual abuse as a pupil at his all-boys junior school.
Rhodes suffered mentally as well as physically, including spinal damage, eating disorders and PTSD, while his abuser died before he could appear in court.
Monumental, which is understood to have won out ahead of US and UK companies in a bidding war for rights, has yet to attach a screenwriter to the project.
The memoir, published by Canongate Books, was temporarily banned due to an injunction which prevented its release. The UK Supreme Court lifted this in May 2015. The book is due to be published in the US by Bloomsbury in early 2017.
Former Ruby Films founder Owen and former Working Title exec Hayward are also in development with Room writer and novelist Emma Donoghue on an adaptation of her novel Frog Music.
Owen most recently produced Suffragette with Faye Ward for Pathé and Me Before You, starring Emilia Clarke, for MGM and is in post production on Justin Chadwick's Tulip Fever for The Weinstein Company.
Hayward, a creative driving force at Working Title, produced hits at the company including Les Miserables and Tinker Tailor Soldier Spy and earlier this year wrapped on the third instalment of the Bridget Jones series, Bridget Jones' Baby.
Last year, ITV Studios Global took a minority stake in Monumental's TV arm Monumental Television.