Coming-of-age film marks feature debut of Downton Abbey director Philip John.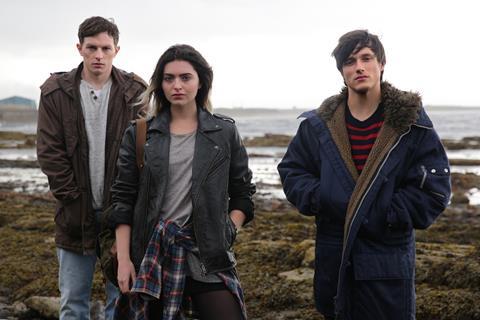 Principal photography has begun on Moon Dogs, a UK-Irish co-production that will film throughout Scotland over the summer.
Up Helly Aa Films and Ripple World Pictures produce the coming-of-age feature, which follows two teenage stepbrothers - Michael (Jack Parry Jones) and Thor (Christy O'Donnell) - on a road trip from Shetland to Glasgow, and the enigmatic Caitlin (Tara Lee) who comes between them.
Directed by Philip John (Being Human, Downton Abbey), the film was written by Scottish writing duo Raymond Friel and Derek Boyle (The Calcium Kid).
The soundtrack will be composed by Anton Newcombe of The Brian Jonestown Massacre.
Moon Dogs marks the first feature for theatrical release from Scottish-based Welsh producer Kathy Speirs, and is a co-production with Irish production company Ripple World Pictures.
Ken Marshall (Song for Marion, Filth), is executive producer with co-producers Suzanne Reid (What We Did On Our Holiday), Dominic Wright and Jacqueline Kerrin of Ripple World Pictures.
John said: "This story has a wonderful message about the goodness and importance of rebellion. It's about finding the thing you truly love and pursuing it with all your heart, never giving up. I loved the script's irresistible energy and exuberance".
Supporting cast members include Kate Bracken, Tanya Franks, Denis Lawson, Claire Cage, Niall Greg Fulton, Jamie Sives and Tam Dean Burns.
The film was developed by the Scottish Playwrights Studio, Creative Scotland and Ffilm Cymru Wales, with production funding from Creative Scotland, Ffilm Cymru Wales and the Irish Film Board.