Iconic American musician Prince, whose death was announced yesterday, made memorable contributions to cinema through his music and performances.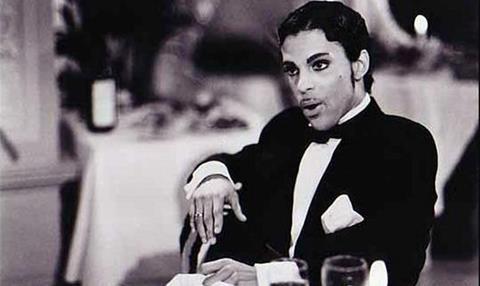 Prince (Prince Rogers Nelson), who rose to fame in the 1980's with records such as '1999', 'Sign o' the Times' and 'Parade' and went on to sell more than 100 million albums, died aged 57 at his home in Minnesota.
The pioneering musician provided soundtracks to a number of productions including the 1989 Tim Burton directed Batman and Spike Lee's Girl 6 – which played in Un Certain Regard at Cannes in 1996.
His songs were used in dozens of films during his nearly 40-year career, including Baz Lurhmann's Romeo and Juliet and Paul Brickman's Risky Business.
In 1985, he won an Oscar for his score of Purple Rain. 'When Doves Cry' from the same film was also nominated for the Golden Globe for best original song, an accolade that Prince picked up twenty years later for 'The Song of the Heart' from Oscar-winning animation Happy Feet.
Prince also made various forays into film himself, starring as troubled musician The Kid in Purple Rain - which grossed $68m at the US box office - and later directing and starring in the less well-received musical-romance Under The Cherry Moon alongside Kristin Scott Thomas, Steven Berkoff and Francesca Annis. In 1990 he wrote and directed Graffiti Bridge a semi-sequel to Purple Rain.
Purple Rain still holds a cult appeal and plays regularly at repertory theatres such as London's Prince Charles Cinema.
A number of North American and UK cinemas have already lined up tribute screenings of the film in response to his death, including Alamo Drafthouse in Austin, Texas and EMP Museum in Seattle. A Birmingham, UK, cinema has also arranged a tribute.
The possibility of a Prince tribute at this year's Cannes Festival has been raised on Twitter. A screening of Under The Cherry Moon, which was filmed in nearby Nice, or a screening of concert film Sign O' the Times or Girl 6 seem unlikely but remain outside bets.
The Berlin Film Festival did arrange a tribute to the late David Bowie earlier this year but Bowie had a more obvious connection to the city of Berlin than Prince does to Cannes.
Prince was still performing until as recently as last week. The cause of death is unknown.