The content creators announced on Wednesday the launch of Merman X Pulse, designed to make talent-led branded comedy entertainment.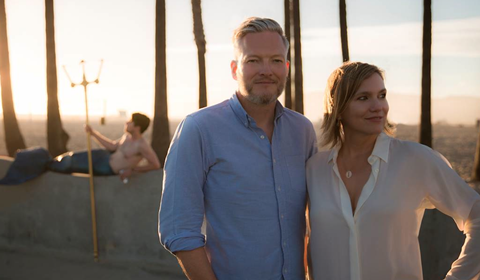 Pulse's Kira Carstensen and Merman's Jeremy Rainbird (pictured) will lead the Los Angeles and London-based venture and will serve as executive producers.
Through a client stable that includes the likes of David Cross, Chris O'Dowd, Upright Citizens Brigade and New Zealand collective The Downlow Concept, Merman X Pulse will work with brands and agencies creating branded content and commercials.
The venture will access its talent and creative teams through script development, workshops, brainstorms, appearances and promotion.
"Pulse Films is at the forefront of innovative content creation, blurring the lines between entertainment and advertising," said Carstensen.
"Merman X Pulse, with its unique roster of comedy talent both sides of the camera, is set to dominate this intersection. If you are a brand who wants to communicate your message through the comedy genre, Merman X Pulse is the perfect choice."
Sharon Horgan, founding partner and creative director of Merman added: "We are so lucky to get to make some seriously funny stuff for TV and film on both sides of the Atlantic… the more we can make, the happier we are. We see this as an exciting new outlet for the Merman Family"
Rainbird added: "Brands have to be useful or entertaining to cut through the noise in the content space today. Everything else falls through the gaps and is a waste of time and money.

"Merman X Pulse won't be useful (that's far too boring)… but we will be entertaining. We exist to make consumers covet brands even more, through the universal love of laughter."