EXCLUSIVE: Blonde To Black Pictures to produce UK drama about mental illness and young carers.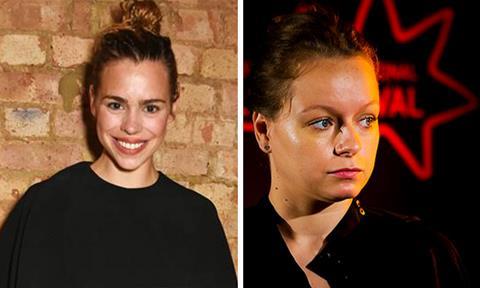 Samantha Morton and Billie Piper are attached to star in drama Two For Joy from Sadie Frost's UK production outfit Blonde To Black Pictures.
The feature, which will chart the challenging relationship between a teenage daughter, her bed-ridden mother (Morton) and her wayward younger brother, will touch on themes of mental illness, young carers and child abuse.
Sadie Frost, Emma Comley and Andrew Green will produce for Blonde To Black Pictures, whose 2015 feature Set The Thames On Fire starred Noel Fielding and Sally Phillips. Also producing are Mat Wakeham and Michael Wiggs.
The film, currently in development, will mark the debut of photographer turned writer-director Tom Beard, who has previously directed music videos for FKA Twigs, Jamie T and Klaxons.
Des Hamilton is casting the drama, which was developed with Creative England and will be funded through an EIS scheme arranged by White and Company.
The production is aiming for a summer 2017 shoot and is in discussion with other financiers. It has also agreed a deal with Kodak for the feature to be shot on 35mm film.
Control and Minority Report star Morton, most-recently seen in Harry Potter spin-off Fantastic Beasts and Where to Find Them, has previously discussed her difficult experience of growing up in foster care and residential homes.
Doctor Who and Penny Dreadful star Piper most recently garnered strong notices for her performance in returning London theatre production Yerma.
"Two For Joy is a British drama that explores heart breaking themes with immense humanity and sympathy, to deliver an insightful and poignant impact," Blonde To Black Pictures told Screen.
"For the past few years we've been steadily working with Tom towards realising his debut feature, mentoring and watching him grow as a writer and director. We undertook development of the film after co-producing his last short Rags with Michael Wiggs of Size 9 Productions."
Writer-director Beard added: "Two For Joy encompasses my professional development over the last six years. In that time I have worked closely with young people who have been through the care system with the drama therapy charity The Big House. This has given me a unique perspective on issues affecting them, issues that I hope to offer up an unbiased and profound representation of in this film."