EXCLUSIVE: Production underway on feature produced by Matthew James Wilkinson and Maggie Monteith.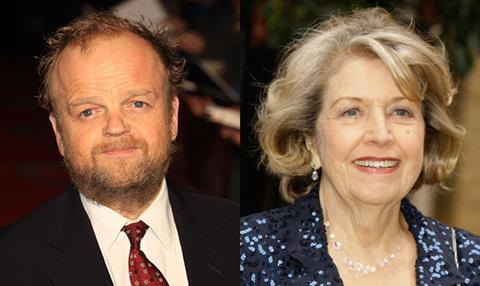 Principal photography has begun in London on UK psychological thriller Kaleidoscope, which will star Toby Jones (Dad's Army), Anne Reid (The Mother) and Sinead Matthews (Happy-Go-Lucky).
Described as a modern day Psycho, Kaleidoscope explores the destructive relationship between a middle-aged man and his mother and is written and directed by Toby Jones' brother Rupert Jones.
The latter previously directed his brother in 2006 short The Sickie and more recently took the reins on well-received 2013 musical-drama The Answer To Everything, Streetwise Opera's 10th anniversary production starring a cast of 120 homeless people, which was distributed by the BFI.
Producers are Matthew James Wilkinson (The Call Up) of Stigma Films and Maggie Monteith (Searching For Sugar Man) of Dignity Film Finance under the production banner of Longships Films Ltd.
Executive producers are Chris Reed and Phil Rymer with Roopesh Parekh (Poldark) co-producing.
BAFTA TV and Golden Globe-nominee Jones, known for his roles in spy thriller Tinker Tailor Soldier Spy and Peter Strickland's Berberien Sound Studio, most recently starred in Oliver Parker's feature adaptation of hit UK TV series Dad's Army.
Reid is known for her turns in Roger Michel's The Mother, long-running UK TV series Coronation Street and hit BBC drama Last Tango In Halifax.
Matthews starred in the 2011 stage version of Mike Leigh's stage play Ecstasy and has also appeared in the director's films Vera Drake, Happy-Go-Lucky and Mr. Turner.
"We are delighted to have Toby, Anne and Sinead leading the cast," Wilkinson commented.
"The script is a character driven story that requires the best actors to bring these characters to life. We couldn't be happier to have secured such incredible talent in Toby, Anne and Sinéad."