Producers and director confirm negotiations but won't be involved.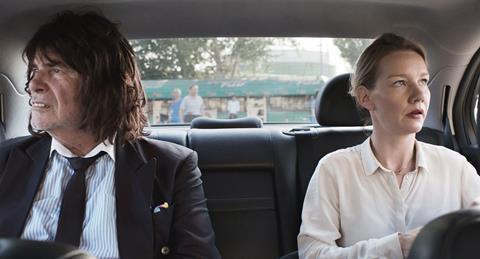 Toni Erdmann producers Komplizen Film and director Maren Ade have released a statement in German confirming negotiations are underway regarding a US remake for their hit Oscar contender but that they will not be a part of the project.
The statement did not say who the negotiations are with, though Paramount is understood to be in negotiations for the remake rights to a film which could star Jack Nicholson and Kristen Wiig.
The team said [statement translated by Screen] they are "very happy with our film as it is":
"It is true that there are negotiations about the sale of the remake rights of Toni Erdmann, but if there is ever a remake of the film, neither Maren Ade nor the producers will play an active role."
"We are very happy with our film as it is, and we are very pleased with the many admissions for the film, the beautiful reactions, the numerous awards worldwide and our Oscar nomination," said producers Janine Jackowski and Jonas Dornbach of Komplizen Film.
Yesterday's reports at the EFM had pegged Komplizen Film and Ade as executive producers on the remake.