What Happened to Monday? has begun production in Romania; new cast additions include Kon-Tiki's Pal Sverre Hagen.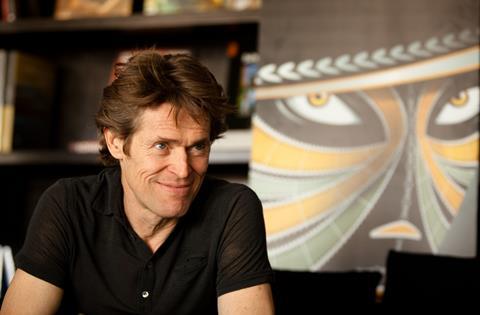 Willem Dafoe (The Grand Budapest Hotel) has joined Noomi Rapace and Glenn Close in sci-fi thriller What Happened to Monday?, which began principal photography at the Castel Film Studios in Bucharest on July 23 .
Tommy Wirkola (Hansel & Gretel: Witch Hunters) directs the feature, which is produced by Vendome Pictures and Raffaella Productions and fully financed by SND, which will handle French distribution rights as well as international sales.
New additional cast includes Marwan Kenzari (Accused, Reckless), Christian Rubeck (Hansel & Gretel: Witch Hunters) and Pal Sverre Hagen (Kon-Tiki).
Set in a world where families are allowed only one child due to overpopulation, a resourceful set of seven identical sisters must avoid governmental execution and dangerous infighting while investigating the disappearance of one of their own.
Rapace - star of the original Girl With The Dragon Tattoo and Prometheus - plays all seven sisters, who are named after the days of the week.
Close plays the fierce head of the Child Allocation Bureau, Nicolette Cayman.
It is a sixth feature for Norwegian Wirkola who broke out internationally with the 2009 zombie tale Dead Snow, going on to make Hansel & Gretel: Witch Hunters, a re-telling of the classic fairy tale which grossed $227m worldwide.
The script was written by Kerry Williamson (Alex Cross) and Max Botkin (Robosapien: Rebooted).
Production designer is Joseph Hodges, director of photography is Jose David Montero, costume designer is Oana Paunescu, make up designer is Giannetto De Rossi and VFX supervisor is Bryan Jones.
The film is produced by Raffaella Productions' Raffaella De Laurentiis and Vendôme Pictures' Philippe Rousselet and Fabrice Gianfermi.
Executive producers are Guy Stodel from Vendôme Pictures along with Thierry Desmichelle from SND. Line producer is Hester Hargett-Aupetit.
Dafoe is represented by CAA, which represents the film's domestic distribution rights, and Circle of Confusion.