Kenneth Branagh directs and stars in this dramatisation of Shakespeare's final years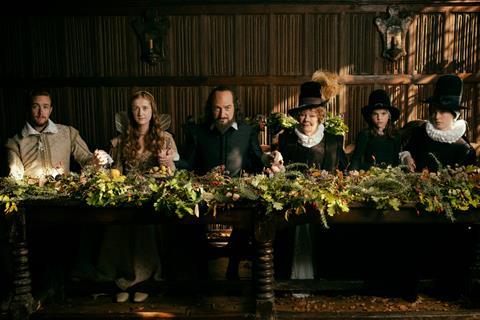 Dir. Kenneth Branagh. UK. 2018. 101mins
Despite flirtations with Agatha Christie, Mozart and even Marvel Comics, Kenneth Branagh's most consistent fascination has been with Shakespeare. And although he has adapted several of his plays for the screen, from Henry V to As You Like It, Branagh's most personal tribute to the Bard is surely his latest film, All Is True – a tender, intelligent imagining of the playwright in retirement. Restrained and moving, with a highly literate script by Ben Elton and a slew of fine performances from grandees and up-and-comers alike, the film pairs Branagh, as an amiably vulnerable, very human Bard, with Judi Dench as Anne Hathaway, in a drama about a titan returning to everyday domesticity after a lifetime in the artistic stratosphere.
Branagh's lead provides a richly coloured, but personably modest focus
Working on a relatively intimate scale after the bombast of Murder On The Orient Express, All Is True sees Branagh benefiting hugely from dialling it down as both director and actor. Its erudition, approachable as it is, means the film is destined for a somewhat niche audience, but those viewers will find it connecting deeply, on both emotional and intellectual levels.
The film takes its name from the alternative title of Shakespeare's final play Henry VIII, at a 1613 performance of which – opening titles tell us – a cannon misfired, causing the playwright's beloved Globe Theatre to burn down. The story follows Shakespeare home to Stratford, where the long absent genius is welcomed with mixed emotions by his family – older wife Anne (Dench) and adult daughters Susanna (Lydia Wilson) and Judith (Kathryn Wilder). The latter is particularly unhappy because she has always felt loved less than her twin brother Hamnet, who died tragically young.
A newly relaxed Shakespeare occupies himself with more earthbound matters, notably gardening. But other worries soon demand his attention — a local dispute, and aspersions on Susanna, stemming from the religious tensions in an England where the Puritans are on the rise. He also receives a visit from the Earl of Southampton (McKellen), believed by some to be the inspiration for Shakespeare's love poetry. Their exchange of recitations from his Sonnet 29 becomes the fulcrum for an intimate, nuanced scene about a love forbidden for reasons both of decorum and class. It's one of a number of direct quotations used sparingly; another being a speech from Titus Andronicus, a stand-alone showcase for Nonso Anozie as that drama's Aaron.
Having had broader fun with the Bard in TV sitcom series Upstart Crow, Elton is serious and insightful here, not least in imagining what it's like when an Olympian at last touches down on earth. Not altogether adored in his house, the playwright also encounters others who are less impressed with his fancy London career – cue a priceless character turn by Alex Macqueen as a snooty local grandee.
Branagh's lead provides a richly coloured, but personably modest focus, even though he chooses to play it from behind a somewhat distracting prosthetic nose. His Will is rueful, sensitive and with all the everyday humanity of any retired Home Counties dad. Dench and McKellen are quietly superb, illuminating the troubled intimate relationships of the master as a mortal. Among the younger cast, Kathryn Wilder's Judith is a striking portrayal of complex anguish.
James Merifield's design and Zac Nicholson's photography, steeped in candlelit chiaroscuro, eschew obvious Merrie England touches for a distinctive feel more redolent of the Dutch Golden Age. Together with acute visual use of the passing seasons, all this finds Branagh getting as close to art-cinema lyricism as he has since 1995's In the Bleak Midwinter, to similarly melancholic effect.
Production company: TKBC
International sales: Sony Pictures Classics sony_classics@spe.sony.com
Producers: Kenneth Branagh, Tamar Thomas, Ted Gagliano
Screenplay: Ben Elton
Cinematography: Zac Nicholson
Editor: Úna ní Dhonghaíle
Production design: James Merifield
Music: Patrick Doyle
Main cast: Kenneth Branagh, Judi Dench, Kathryn Wilder, Lydia Wilson, Ian McKellen