Dir/ed/cine: Susan Kemp. UK. 2016. 90mins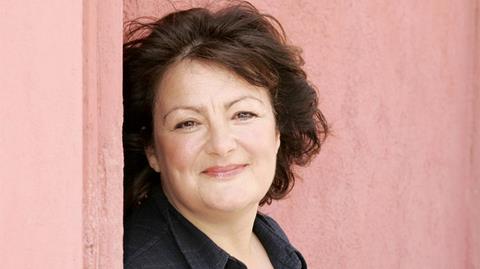 If Antonia Bird had been a man would she be as well-remembered as Alan Clarke, as admired as Derek Jarman or as prolific as Stephen Frears? Susan Kemp's affectionate, informative but unimaginatively entitled talking heads documentary Antonia Bird: From Eastenders To Hollywood places gender at the very heart of Bird's story. It asserts that her professional frustrations and fading reputation are indicative of wider issues for women directors in the film and television industries. Crammed with eloquent interviews and well chosen examples of Bird's work, the film screens as a curtain-raiser to a retrospective at the BFI Southbank in London and provides a fine primer for any programmer seeking to follow suit.
Actor/director Kate Hardie wonders if Bird 's wide-ranging career is realistically explained by the fact that she simply had to go where the work was.
Bird died in 2013 aged 62. She is probably best remembered for her work with actor Robert Carlyle on Safe (1993), Priest (1994), Face (1997) and Ravenous (1998). Kemp's documentary sketches the bigger picture of a trailblazing forty year career that embraced radical theatre, high profile British television drama (EastEnders, Casualty, The Village etc) and unhappy Hollywood experiences on Mad Love (1995). Carlyle proves to be one of the most insightful figures in the documentary as he speaks with great fondness of Bird's respect for actors and the passion and intensity she brought to the set. Numerous producers and actors describe her as a political director whose best work dealt with the most pressing issues of her time, seeking the humanity in stories of homelessness and hypocrisy, abuse and atrocity.
Some bold claims are made for Bird, with one academic describing her as the poet of the social and political transformations that befell London in the 1990s. The film is generally celebratory but not entirely uncritical with producer Ruth Caleb noting that Bird's reputation for being uncompromising had good and bad consequences for her career. Kemp herself ponders why there was such a masculine focus in Bird's work. Actor/director Kate Hardie wonders if Bird's wide-ranging career is realistically explained by the fact that she simply had to go where the work was. In the last decade of her life, Bird worked exclusively in television. Despite forming a production company with Carlyle, Irvine Welsh and filmmaker Mark Cousins, she was unable to bring a single project to fruition, including a potential reunion with Carlyle on the Burke and Hare-inspired The Meat Trade, a screenplay by Welsh.
Kemp has chosen her subjects well. The comments from producers George Faber, David Thompson and Finola Dwyer, writers Ronan Bennett and Kay Mellor and actors from Carlyle to Steven McKintosh provide a real industry insider's feel to the documentary as survivors recount their tales from the battlefield of production. We glean little about Bird's private life in a documentary where the focus is very much on Bird's career, principles and what her legacy adds to the current debate about gender and diversity in the film industry.
The Bird who emerges from this portrait is an admirable figure who saw actors and writers as collaborators to respect and drama as a means to reflect and makes sense of the times in which she lived. Ultimately, the film leaves you with a desire to revisit some of Bird's key film and television dramas which is exactly as Kemp intended.
Production Company/International sales Bofa Productions, adam.dawtrey@btinternet.com
Producers: Mary Bell, Adam Dawtrey
Exec producers: Mark Cousins, Mark Bell
Featuring: Robert Carlyle, Kate Hardie, George Faber, Anita Dobson