The Busan Film Festival opens with this fiction debut from Yun Jéro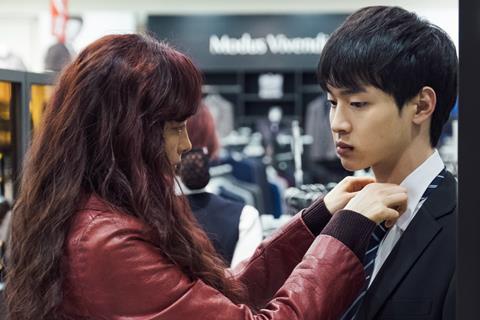 Dir. Yun Jéro. South Korea, France. 2018. 104 Mins
A fractured timeline pieces together the mystery of the broken family of Zhenchen (Jang Dongyoon), a Korean-Chinese teenager who is sent to Seoul by his dying father to meet the mother who abandoned them both fourteen years previously7. Although structurally a little over-complicated, it's still an accomplished first fiction feature from Yun Jéro, which uses the intimacy of a family story to explore the plight of illegal migrants from North Korea.
Elegant little harmonics add up to a melancholy whole.
The Busan-born director also has links to France – not only is his feature debut a co-production with that country, Yun studied art, photography and film in France and his short film, Hitchhiker, was screened in Directors' Fortnight in Cannes, 2016. This, together with the sensitivity of the storytelling, should mean that the picture connects with arthouse audiences outside of Korea (where it opens in November, following its world premiere in the opening night slot of the Busan International Film Festival).
An opening shot, of a woman in a cropped wig, lit in hard neon blues and reds and surrounded by chrome and glass, is a striking, almost futurist image. It is a stark contrast to what follows. There's a softer, smokey quality to the light; Zhenchen and his father (Park Chan-wook regular Oh Kwangrok) lie together in companionable silence on the floor of their rudimentary home. His father shows him a dog-eared photograph with an address on the back. Few words are exchanged – dialogue throughout this picture is sparse and frequently elliptical – but it is clear from Zhenchen's wounded expression that she is his mother, and the same woman we saw at the start of the film.
Handheld camera conveys the boy's uncertainty when, having travelled from rural China, he reaches the address in Seoul. It's the kind of bar where women are employed to massage the egos (and possibly more) of boorish men. There he sees his mother (Lee Nayoung) for the first time since he was a young child. She is poised, quietly spoken; he is unable to confront her then, but follows her home.
This, and one other moment which mirrors it later on, is the only point in which the subtle score really asserts itself. There's a sense of mounting threat, which is only partially dissipated by the eventual encounter with his mother. In a dynamic which is echoed in a later flashback to his childhood, she expresses her love and sorrow by cooking for him; he conveys his hurt by rejecting the meal. There are several of these echoes and rhythms throughout the film, elegant little harmonics which add up to a melancholy whole.
The unsatisfying encounter with his mother ends and she hands him a letter which contains the truth which she couldn't bring herself to tell him. The first of several flashbacks takes us back to China, 2003, and explains the circumstances which led to her leaving her husband and child. She is a North Korean refugee whose 'debt' to the trafficker who brought her over is being called in. There are parallels here with the themes of Yun's feature documentary Mrs B. A North Korean Woman, which won prizes at both Moscow and Zurich film festivals.
The film holds back some crucial information until the end which, while it makes for a satisfying reveal, does require a few too many jumps in an increasingly cluttered timeline. Still, this is an impressive drama which feels convincingly rooted in real lives and stories.
Production Company: Peppermint&Company, Inc
International sales: Contents Panda Dannylee@Its-New.Co.Kr
Producer: Kim Hyunwoo
Screenplay: Yun Jéro
Cinematography: Kim Jongsun
Music: Mathieu Regnault
Main cast: Lee Nayoung, Jang Dongyoon, Oh Kwangrok, Lee Yoojun, Seo Hyunwoo