Todd Chandler looks inside the school gates of an America irreperably altered by campus shootings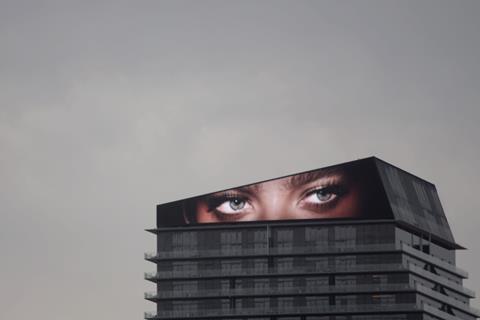 Dir/scr: Todd Chandler. US/ 2020. 83 minutes
Security and education overlap uncomfortably in Todd Chandler's Bulletproof, a sober and sobering documentary on the ways in which mass shootings in American schools have impacted all those who use them. The US is notorious worldwide for the relative frequency of such events, and while they are in fact still rare in statistical terms, the shock-waves of killing-sprees such as Columbine in 1999, Sandy Hook in 2012 and Parkland in 2018 (which claimed 57 innocent victims between them) have been felt far beyond the nation's boundaries. Here, Chandler visits 11 locations in eight states (plus Washington DC), mainly focusing on educational institutions and their mechanisms for protection against the menace of campus massacres.
Volubly articulate school staff and grim-faced, taciturn security personnel fractiously debate the pros and cons of turning campuses into quasi-military zones.
Bulletproof avoids sites of actual slayings as it compiles a largely fly-on-the-wall survey of the economic and cultural phenomena which school-shootings have progressively engendered. This absorbingly low-key affair, which premiered at Hot Docs, has already made considerably more impact on the online festival circuit than the writer-director's sole previous feature-length credit, the little-seen 2013 hybrid Flood Tide. Here, Chandler places particular emphasis on one high-school in Texas City, near Galveston, where a significant chunk of the organisation's budget has evidently been allocated to elborate, high-tech security measures and an arsenal of defensive weaponry.
The school's security-chief Mike Matranga puts the case for "hardening the infrastructure" to repel external hazards, but in the very next breath admits that "the wolf is in the henhouse… the threat always comes from inside." Matranga's tough approach has attracted controversy in the local area and considerably further afield, but such background is left unmentioned here. Chandler's journalistic approach is more a matter of detached observational reportage than forensic or interrogative investigation. His static camera records goings-on inside schools (where simulation drills are a regular occurrence in many areas) without direct editorial or authorial intervention: his tendency is much more to show rather than tell
Cinematographer Emily Topper's eye for composition is unfussily impressive throughout, and Chandler effectively interpolates Troy Herion's doomy electronica-heavy score to amp up the sense of calm ominousness. Stylish dialogue-light sequences predominate through Chandler and co-editor Shannon Kennedy's approach, most strikingly in the final segment that ranges across the energetic attendees of an American Football game. The steadily mounting tension of Herion's music recalls (and perhaps even nods towards) Michael Mann's trademark use of dark, anthemic tracks by Mogwai and others.
The picture also includes telling vocal contributions from stakeholders, directly addressing complex matters symptomatic of much wider malaises and dysfunctions in gun-centric American society. One pupil muses aloud that the "constant lockdown drills" may be themselves be (avoidable) causes of significant trauma — finally verbalising what many viewers will already have decided is the picture's tacit underlying thesis. In an earlier, too-brief segment — reminiscent of those many similar meetings in various institutions covered at more exhaustive length by Frederick Wiseman — volubly articulate school staff and grim-faced, taciturn security personnel fractiously debate the pros and cons of turning campuses into quasi-military zones.
Even if a chronicle of school-shootings, their causes, implications and reverberations were allowed a Wisemanesque running-time, much crucial material would need to be omitted. At an on-target 83 minutes, however, Bulletproof functions well as an impressionistic primer — a carefully-framed window onto a disturbingly off-kilter world.


Production companies: Walking Productions, Spectrascopic
International sales: Walking Productions, danielle@walkingproductions.com
Producers: Danielle Varga, Todd Chandler
Editing: Todd Chandler, Shannon Kennedy
Cinematography: Emily Topper
Music: Troy Herion