The search for the last slave ship brings emotion ashore in this sobering documentary set in Mobile, Alabama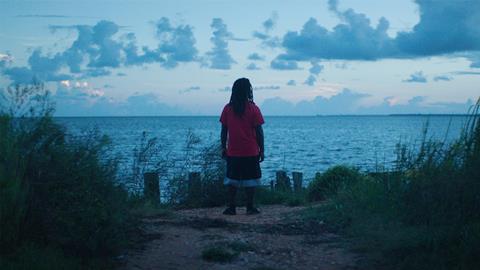 Dir: Margaret Brown. US. 2022. 108 mins.
Part sombre history lesson, part gripping archeological hunt, Descendant tells the story of the recent search for the Clotilda, believed to be the final slave ship to dock in America — its landing orchestrated in secret because it was illegal. Nonfiction filmmaker Margaret Brown crafts a sobering companion piece to her 2008 documentary The Order Of Myths, which also examined the racial tensions in her hometown of Mobile, Alabama. Boasting a wealth of vivid subjects, this new picture illustrates in clear terms how the country's past sins still stain communities, the damage perhaps permanent.
Descendant should provoke conversation and garner glowing reviews
Brown's documentary won a special Sundance jury prize for creative vision, and Netflix scooped up rights during the festival. (Barack and Michelle Obama's Higher Ground will be presenting — the company previously backed awards-season favourites American Factory and Crip Camp.) In the age of Black Lives Matter and ongoing debate about reparations for the descendants of slaves, Descendant should provoke conversation and garner glowing reviews.
Over the span of a few years, starting in 2018, Brown documents the residents of Africatown in their quest to locate the Clotilda, which upon its arrival in 1860 was burned to avoid detection by the authorities. (Although slavery didn't end until 1865, the international slave trade had been abolished years earlier.) The Africatown community consists of descendants of those slaves, hoping that remnants of the ship might still be recoverable deep beneath the Mobile River. Soon, professional divers and investigative journalists start searching for clues that might point to the Clotilda's whereabouts.
The Order Of Myths concerned itself with the segregated Mardi Gras celebrations that continue in Mobile, and with Descendant Brown once again looks at her city's racial fissures, aided by a compelling narrative thread. The hunt for the sunken craft, which involves unraveling mysteries and lies, provides sufficient suspense — as well as some fascinating details about how such an operation is carried out.
Not surprisingly, the search has a powerfully emotional undercurrent, too. For the members of Africatown, finding the Clotilda might bring a sense of closure, not to mention tangible proof of the pain they and their ancestors have carried all their lives. But when pieces of the vessel are uncovered, the news is greeted with mixed emotions. Some Black residents want serious discussions to begin about reparations. (After all, the descendants of Timothy Meaher, the man who masterminded this illegal slave transport, still live and thrive in Mobile.) Others are concerned that the town's white leadership will use the Clotilda for tourism that won't benefit the poorer community of Africatown. Descendant carefully dissects all the reasons why this supposed happy ending only serves as another reminder of Mobile's racial and economic inequality.
Eschewing traditional voiceover narration, Brown occasionally recruits Africatown's residents to read from Alabama historian Zora Neale Hurston's posthumous nonfiction book Barracoon: The Story of the Last "Black Cargo", which was drawn from interviews she conducted with Cudjoe Lewis, the last living slave brought to America on the Clotilda. These vignettes are delivered gracefully, but perhaps even more affecting are the subjects' own words. The filmmaker has a marvellous ability to capture intimate conversations, creating a portrait of Black Americans deprived of knowledge of their roots. There's not much overt rage in Descendant, but as one of Brown's interviewees asks, is fury or sorrow a better reaction to the legacy of slavery?
Subtly, Descendant analyses the ways in which that legacy still infects the community. We learn how Africatown is disproportionally surrounded by factories that emit cancer-causing pollutants — and how white families continue to enjoy economic privileges denied their Black neighbours. Remarkably, one older, white Mobile resident speaks candidly about his shame regarding the South's racist past — especially the Confederacy — which is viewed as noble and genteel, rather than an evil perpetuation of slavery. Just as striking, a Black resident visits a local museum about America's history of lynchings, wondering if the mostly white clientele actually absorb the lessons, or if it's just a brief sightseeing stop that's easily forgotten.
Understandably, the documentary doesn't offer much in the way of resolution — in fact, Brown actively resists a tidy wrap-up to this complicated story. When a descendant of the Clotilda's captain arrives in Africatown, wanting to connect with the Black community, the sequence has the potential to be a feel-good moment of reconciliation. What happens, instead, is far more nuanced and honest, demonstrating the good intentions of white Americans who want to heal these racial wounds without fully appreciating the anguish of their Black neighbours. It's not a stretch to suggest that Brown, who is white, recognises this chasm, which is why her film is so humble and respectful, letting Africatown speak for itself.
Production company: Participant, Night Tide, Two One Five Entertainment
Worldwide distribution: Netflix
Producers: Margaret Brown, Kyle Martin, Essie Chambers
Screenplay: Margaret Brown, Dr. Kern Jackson
Editing: Michael Bloch, Geoffrey Richman
Cinematography: Justin Zweifach, Zac Manuel
Music: Ray Angry, Rhiannon Giddens, Dirk Powell