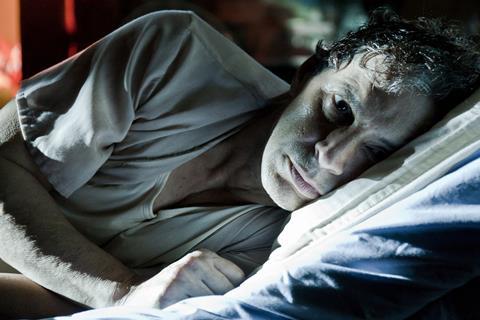 Dir: Fernando Perez. Cuba, Spain 2017.93 mins
There is a fond, wistful tone to Last Days In Havana (Últimos días en la Habana) that encourages you to indulge its inconsistencies in plotting and style. The old-fashioned tale of a dying gay man and his surrogate family of friends, neighbours and loved ones almost feels like a throwback to the era of Tomas Gutierrez Alea's Cuban groundbreaker Strawberry And Chocolate (Fresa y Chocolate) (1993) but writer/director Fernando Perez transforms the frequently theatrical material into a touching celebration of love, devotion and stoical endurance in which individual struggles reflect a wider picture of Cuban society.
Perez maintains a brisk, unsentimental manner throughout
Perez captures a pungent sense of a Havana where everyone exists in the company of others and privacy is a luxury. Bustling street markets, conversations that spill into public places and even the criss-cross of rooftop washing lines signal how closely everyone is connected. Lingering views of peeling paint and crumbling buildings point to the fading grandeur of the Cuban capital.
If the exterior scenes are bursting with life then the interiors could be a stage set from a Tennessee Williams play. In a modest apartment, the bed-ridden fortysomething Diego (Jorge Martinez) is enduring his final weeks of failing strength as his succumbs to AIDS. His long time friend Miguel (Patricio Wood) cares for him, making meals and ensuring that he takes his medication.
The contrast between the two men couldn't be sharper. Diego is camp and flirty, clinging on to his lust for life. Miguel is dour and doleful, clinging to the comfort of familiar daily routines. He seems to shoulder all the responsibility and have none of the fun. There is no great declaration of love between them, just quiet acts of kindness. Diego even tells one visitor that Miguel would not identify himself as gay.
As the film counts down the weeks from October to December, Diego remains irrepressible - demanding the company of a cute young hustler for his birthday present. "I may be all worn down but my libido is still alive," he declares. Miguel sits at a table, struggling to learn English and staring at a map of America, waiting for the visa that will permit his departure from Cuba.
Just when it seems as if the film will move towards a tender reckoning between two men who have known each other since their school days, Last Days In Havana veers in a different direction. Diego's pregnant, feisty 15 year-old niece Yusi (Gabriela Ramos) takes up residence and hijacks the plot. The film feeds off the fresh energy of her presence and the addition of her teenage boyfriend and regular visits from the young hustler Pedro (Cristian Jesús Pérez). Suddenly, it is on the verge of becoming an early Almodovar farce and Miguel seems to have been demoted, shuffling off to work and swimming at the rocks where he casts sly glances at the young men diving into the sea.
Perez maintains a brisk, unsentimental manner throughout. Diego is not the type to wallow in self-pity for instance. It takes cinematographer Raúl Pérez Ureta to bring out the romantic him, bathing Diego in a steely blue moonlight as he lies in bed one evening or ending on a shot of a night filled with drifting snow flakes. In those moments and in the final direct to camera summing up by Yusi, the film gains a warmth that should endear it to viewers.
Production companies: Instituto Cubano del Arte e Industrias Cinematográficos (ICAIC), Wanda Vision
International sales: Instituto Cubano del Arte e Industrias Cinematográficos (ICAIC) gustavo@icaic.cu
Producers: Danilo León, José María Morales
Screenplay: Fernando Pérez, Abel Rodríguez
Cinematographer: Raúl Pérez Ureta
Editor: Rodolfo Barros
Production design: Celia Ledón
Featuring: Jorge Martinez, Patricio Wood, Gabriela Ramos, Cristian Jesus Perez