Dir: Alejandro Fernández Almendras. Chile/France/US, 2015. 96 mins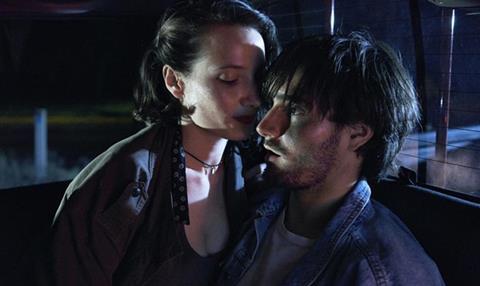 It's not strictly 'much ado about nothing', more a case of 'no big deal', judging by the impassivity of well-heeled slacker Vicente as he gets into deep water in Alejandro Fernández Almendras's drama. That unfrazzled quality is key to a film which protests abuse of privilege in Chilean society; based on a recent incident, this is the second in the director's planned trilogy about justice, following his 2014 Sundance prize-winner, revenge drama To Kill a Man.
Simple but confident execution and narrative tautness make this a highly involving package
But Fernández Almendras also targets a more general spiritual malaise, one arguably endemic to affluent communities today. Simple but confident execution and narrative tautness make this a highly involving package. While it's not quite distinctive enough for solid commercial prospects, Fernández Almendras's reputation – on the rise since his debut Huachos, screened in Cannes in 2009 - should give this partly crowdfunded venture some modest festival clout, while casting of a hip and handsome youth contingent won't hinder its travels.
Saturnine, floppy-fringed Agustín Silva (brother and regular collaborator of Nasty Baby director Sebastián Silva) plays Vicente, Vicho for short, whose misadventures start one day on the beach. There he gets chatting with free-spirited Ana (Isabella Costa) and her more uptight friend Francisca (Geraldine Neary), and finds himself tagging along with them for a night of partying, along with their friend Manuel (Samuel Landea).
That evening, Vicho casually makes out with both women, who are apparently lovers; chugs ample piscola (a potent cola-based cocktail); and helps steal some fireworks. Everything ambles along in low-key fashion until, some 25 minutes into the film, something bad happens – though Vicho, half asleep by now, manages to miss it.
Now Much Ado About Nothing takes a very different tack, as Vicho realises that he has been present during a hit-and-run incident, and that his new pals are closing ranks and scapegoating him. As he tries to establish the facts, Vicho is helped by his divorced mother (Paulina García, best known as the lead in Sebastían Lelio's Gloria) and his lawyer uncle (Alejandro Goic), who tells him a few sobering truths about how the law really works. For Manuel's father is a powerful politician, and money buys innocence – as Vicho further learns in a crisply uneasy scene as he is intimidated, ever so affably, by attorney Barría (an imposing Luís Gnecco).
Throughout this crisis, Vicho seems blithely detached, continuing to dally – not altogether gallantly - with his on-off girlfriend. That carelessness towards others seems typical of his peers, and emphasis on text messaging and tweets – which flash on screen, in English in the version shown at Sundance – suggests a finger pointed at social media for cauterising the emotions of the YouTube generation. But social privilege is a bigger factor, and here the film's state-of-a-generation diagnosis is of a piece with similarly themed dramas such as Gael García Bernal's Deficit and Lenny Abrahamson's What Richard Did – not to mention a story of older bourgeois characters afflicted by ethical illiteracy, Lucrecia Martel's The Headless Woman.
The on-screen text is the film's biggest liability, sometimes diluting its narrative directness, while final-act captions commenting on the courtroom hearing we're watching awkwardly flout the 'show-don't-tell' imperative. The film's English title is also misleading: the original Spanish (Aquí nó ha pasado nada) simply and more trenchantly means, "nothing happened here".
But the acting is top notch, with Silva making a charismatically blank anti-hero, and Goic, Gnecco and García are strongly cast alongside a crowd of young newcomers. DoP Inti Briones brings the downbeat visuals a bustling nerviness, especially in the mainly hand-held opening stretch, while the soundtrack uses contemporary Chilean rock, indie and rap to vibrant effect.
Producers: Augusto Matte, Pedro Fontaine
Executive producers: Felipe Aichele, Gregory Costa, Ilan Numhauser
Screenplay: Alejandro Fernández Almendras, Jerónimo Rodríguez
Cinematography: Inti Briones
Production designer: Valentina Silva
Editors: Soledad Salfate, Alejandro Fernández Almendras
Music: Domingo García-Huidobro
Main cast: Agustín Silva, Paulina García, Alejandro Goic, Luis Gnecco, Daniel Alcaíno