A young man recalls his five-year correspondence with a deceased movie star.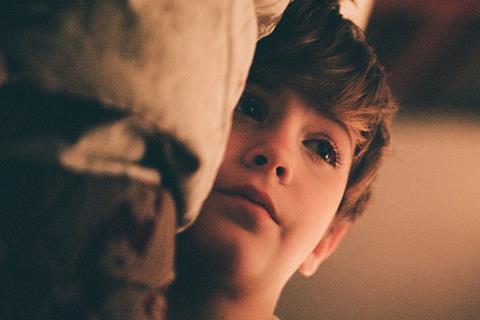 Dir Xavier Dolan. Canada. 2018. 122mins
Xavier Dolan is often at his best mining personal experience for lush, revealing, heart-on-the-sleeve melodrama. His English-language debut The Death And Life Of John F. Donovan feels like a return to form as he explores the isolating loneliness of celebrity and the eternal struggle to be true to yourself.
Cinematographer André Turpin lends a warm, burnished glow to a beautiful looking film
There are all the Dolan hallmarks here, from fraught relationships between sons and mothers to the evocative use of popular songs. Fans will happily sign up for the journey, even if others may find it a little overlong and slightly dated. The critical and commercial reception should be warmer, however, than that which greeted It's Only The End Of The World (2016).
In 2006, John F. Donovan (Kit Harington) is a popular star of television and movies who means the world to millions, but especially to 11 year-old Rupert (Jacob Tremblay). The aspiring young thespian has moved to England with his long-suffering mother Sam (Natalie Portman) and is struggling to find anywhere that he fits in. A precocious outsider, he is isolated and bullied by his classmates. One source of comfort is his fan worship of Donovan and the string of letters they exchanged over the five years before Donovan's sudden death.
In 2017, the adult Rupert (Ben Schnetzer) is now an actor and author about to publish a book around the correspondence and his understanding of Donovan's life. In Prague, he is interviewed by Times journalist Audrey Newhouse (a wonderfully tetchy Thandie Newton). That provides a traditional, almost Wellesian framing device to recount the intertwined pasts of Donovan and the young Rupert.
Dolan has described John F. Donovan as a homage to his youthful fanboy instincts and a message of hope to a younger self seeking reassurance about his identity and sexuality. Indeed, Donovan's global fame is a burden that frightens him into keeping his homosexuality under wraps. Crushes are never allowed to blossom into romance, deception is his stock-in-trade and very few are allowed to know the real him.
Kit Harington plays Donovan with a good deal of boyish charm. He seem someone determined to please; smiling at fans and playing the game of fake romances. Beneath the sweet smile, however, there is always a feeling of strain, of a troubled soul in constant, growing torment. A rare moment of liberation comes amidst the sweaty bodies and flowing drink on a throw-caution-to-the-wind night at a club.
It wouldn't be a Dolan film without screaming matches between sons and mothers. Here, Donovan has a love/hate relationship with his booze-loving mother Grace (Susan Sarandon) whilst Rupert is spectacularly angry with the neurotic Sam. Tremblay plays Rupert's smart aleck eloquence and full throttle hysterical outbursts to perfection.
Cinematographer André Turpin lends a warm, burnished glow to a beautiful looking film and Dolan's script (with Jacob Tierney) is filled with sharp speeches and self-justification. The duo give some great moments to notable supporting characters, including Kathy Bates as tough cookie show business manager Barbara Haggermaker, Jared Keeso as Donovan's warmly supportive brother and Michael Gambon as a philosophical grandfather encountered in a restaurant. John F. Donovan may revisit a lot of familiar territory for Dolan but on this form it is good to welcome him home.
Production companies: Lyla Films, Sons Of Manual, Warp Films
International sales: Seville International sevilleinternational@filmsseville.com
Producer: Lyse Lafontaine, Nancy Grant, Xavier Dolan, Michel Merkt
Screenplay: Xavier Dolan, Jacob Tierney
Production design: Colombe Raby, Anne Pritchard
Editing: Xavier Dolan, Mathieu Denis
Cinematography: André Turpin
Music: Gabriel Yared
Main cast: Kit Harington, Jacob Tremblay, Natalie Portman, Susan Sarandon