Polish science fiction thriller in which a man discovers a radio and, with in, a past life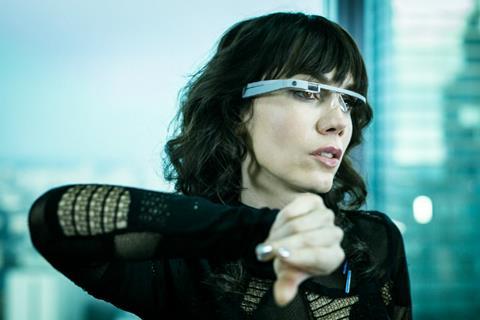 Dir: Bodo Kox. Poland-Italy. 2017. 100mins
Polish sci-fi thriller The Man With Magic Box reverberates with myriad influences from Terry Gilliam and Steven Spielberg to Andrei Tarkovsky – it even manages to get an overt reference to 1997's Men In Black during the opening moments. Set in a dystopian future, the film's time travel plot will be of comforting familiarity to the genre crowd it is clearly aimed at.
Cinematographer Dominik Danilczyk has a knack of making the mundane seem other-worldly
Having its international premiere at Busan, the film will undoubtedly become a fixture of the genre festival circuit, as its relative curio value in being an Eastern European sci-fi will undoubtedly trump its more flawed elements. The film will also see a domestic release in October.
In 2030 Warsaw, Adam (Piotr Polak) wakes up without any memory of his previous life and finds himself working as a cleaner in a corporate office. There he falls for office manager Goria (Olga Boladz) who – despite her higher status – soon embarks on a fling with amnesiac employee. Back in his decrepit apartment Adam discovers an old radio from the 1950s and – as he listens to it – is beset with mysterious visions of another life. As he tries to decipher his past experiences, and what has led him to 2030, Goria becomes involved in his quest. But the government are also watching.
As with the retro-fitted world of Blade Runner, Kox provides a setting in which the future and the past are welded together with the gleaming, glass edifices of the corporate world juxtaposed by the dingy apartment inhabited by Adam. The film allows itself a few light hearted attempts at futurism (such as showing how furniture will be bought and paid for) but it is often dark and claustrophobic, with exterior shots being rare. Even with these confines, cinematographer Dominik Danilczyk has a knack of making the mundane seem other-worldly.
The film's narrative is contained within a quasi-flashback structure which tends towards the confusing – though genre fans might be able to happily paper over some of the inconsistencies.
It might be harder, however, to ignore the lack of chemistry between the leads. While Polak and Boladz give fine individual performances, they never truly convince as a couple so the latter stages of the film – in which Goria desperately searches for her newfound love – never quite ring true.
Production company / International Sales: Alter Ego Pictures, office@alteregopictures.pl
Producers: Izabela Igel, Roman Jarosz
Screenplay: Bodo Kox
Cinematography: Dominik Danilczyk, Arkadiusz Tomiak
Editor: Milenia Fiedler
Main cast: Piotr Polak, Agata Buzek, Arkadiusz Jakubik, Olga Boladz