Dir: Baltasar Kormákur. 2016. Iceland. 110 mins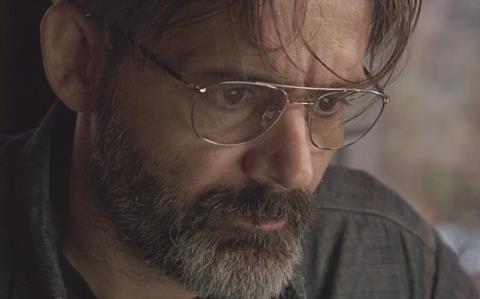 A father takes desperate and reckless steps to free his eldest daughter from the boyfriend he believes is ruining her life. Baltasar Kormákur stars in, as well as directs, this tonally uneven picture which comes on as a cross between an Icelandic Liam Neeson-style dad-vigilante movie and an intimate domestic drama.
The recurring motif of botched open heart surgery is a neat metaphor for Finnur's well-meaning but invasive attempts to save his daughter's life
Appetites for Nordic noir might extend to this picture, however the fact that it is not a conventional thriller means that it doesn't fit neatly into the easily marketed crime movie bracket. Quality performances and the arresting Icelandic backdrop should mean that the film will find festival berths with relative ease. Theatrical releases might prove more of a challenge, although with positive critical support, the film could connect with a similar audience to that which responded to Kormákur's Jar City.
Finnur (Kormákur), a heart surgeon, has just lost his father. Theirs was a difficult relationship and he is palpably uncomfortable in the summer house his late father left behind. The combination of unearthed memories from his childhood, and his daughter Anna's (Hera Hilmar) increasingly erratic behaviour causes Finnur to decide to be more proactive as a parent. But Anna is an adult. Her decisions, and mistakes, are her own to make. And her biggest mistake, as far as Finnur is concerned, is her relationship with Ottar (Gísli Örn Garðarsson), a drug dealer and petty criminal who enables Anna's downward spiral into hard partying and drug abuse.
A distressed late night telephone call from Anna prompts Finnur to act: Anna's drug abuse has boiled over into psychosis and paranoia. But when Finnur tries to warn Ottar away from his daughter with vague threats of involving the police, Ottar squares up and returns the attack with a threat of 'consequences'. The situation soon escalates: Ottar tries to extort money; Finnur is prepared to pay, some of it at least, if it buys Anna away from her boyfriend.
The film starts to lose credibility when Finnur takes Ottar hostage, essentially torturing him, but keeping him alive. The central character's motivation gets rather cloudy at this point. The meticulous preparation would seem to preclude the idea that Ottar is just a desperate father out of his depth, but the messiness and malevolence of his treatment of Ottar is at odds with what we know of Finnur as a doctor and parent. A bizarre chunk of dialogue, in which Ottar reminisces about his childhood fantasies of beating and then raping his own mother, seems stridently at odds with the rest of the film.
Of the supporting cast, Hilmar is particularly strong, bringing a teenaged naivety to Anna's self-destructive behaviour. And Sigrún Edda Björnsdóttir makes a forceful impression as the detective who suspects that concerned father Finnur might not be all that he appears.
An interesting abrasive score, which sounds as though it was played with hammers and crowbars on industrial machinery, brings a sense of jarring mental anguish to the film which is not always evident in Kormákur's compelling but low-key performance. Kormákur punctuates the story with shots of Finnur's triathlon training, which serves the dual purpose of firstly showcasing the brooding half-lit beauty of Iceland's countryside, and secondly, suggesting an addictive quality to his personality which he shares with his daughter. The recurring motif of botched open heart surgery is a neat metaphor for Finnur's well-meaning but invasive attempts to save his daughter's life.
Production company: RVK Studios
International sales: XYZ Films aram@xyzfilms.com
Producers: Magnus Vidar Sigurdsson, Baltasar Kormákur
Screenplay: Ólafur Egill Egilsson, Baltasar Kormákur
Cinematography: Óttar Guðnason
Editor: Sigvaldi J Kárason
Production design: Páll Hjaltason, Atli Geir Grétarsson, Heimir Sverrisson
Original score: Hildur Guðnadóttir
Main cast: Baltasar Kormákur, Hera Hilmar, Gísli Örn Garðarsson, Ingvar Eggert Sigurðsson