An impressive, superbly-acted Danish drama about a couple struggling to come to terms with the past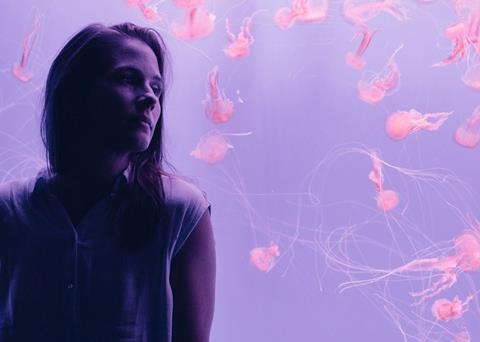 Dir. Samanou Acheche Sahlstrøm. Denmark, Sweden. 2018. 108 mins
A Danish couple sit uncomfortably on a beach, near the place where their ten-year-old son disappeared, presumed drowned, several years before. "You don't usually like lying on the beach," he comments. She bats away his solicitous small talk like a persistent fly. "There is no more 'usually', Adam.". It's writing like this – economical but achingly perceptive – which elevates this superbly acted, frequently uncomfortable study of grief and the agonising open-ended mourning which comes with never knowing for certain what happened.
Sahlstrøm seeds the film with details which ground the story in unflinching honesty
It can, at times, push its characters to extremes of behaviour which seem jarringly destructive. But as the wife, Louise, succinctly observes, who is to say what is 'normal' behaviour for parents trying blot out the kind of pain that few of us can imagine. This second feature from writer and director Samanou Acheche Sahlstrøm (after Into Your Arms) demonstrates intelligence, coupled with an admirable refusal to stoop to emotional manipulation. The bleak themes and associated marketing challenges notwithstanding, this is the kind of high quality production which could connect with audiences both within the festival circuit and beyond.
Sahlstrøm seeds the film with details which ground the story in unflinching honesty. The way that Louise (Lisa Carlehed), returning to the apartment they last visited with their son, lifts a pillow to her face and inhales, trying to trace her child's presence through his scent. The way that her husband Adam (Dar Salim) feels compelled to interrogate the neighbours all over again, his hopes long ago having metastasized into something malignant.
Equally impressive is a screenplay which gets much of its power by leaving a lot unsaid. Louise jokes darkly that the local pharmacist used to be jealous of her because she suspected that Louise was getting lots of sex. Adam's almost imperceptible wince in response suggests that that aspect of their relationship is no longer on the agenda. And when the realtor that Louise has employed to sell the flat brightly comments that "there is history here," Louise flickers with annoyance. The history, after all, is what makes the place unbearable to them now.
One of the reasons that the couple have finally returned to their holiday home is because the local police have decided to close the case. Although a body was never found, the magistrate has recorded a verdict of death by drowning. But far from bringing closure, this only serves to reopen the wounds.
The deft handheld camera is in tune with the flow of tensions between the couple, capturing the glances which reveal an almost unbridgeable distance between them. After a scalding scene in which the estate agent brings a pair of potential buyers over and Adam lashes out like a cornered animal, they confront each other. The memory of their son, and the question of his fate, is both binding them together and driving them apart. "We're not even brave enough to split up," says Louise. "If we leave each other, he dies." Such is the power of the writing and the wrenching performances that the score, a plaintive piano motif, seems unnecessary, overburdening scenes which already tell us all we need to know.
Production company: Meta Film/international sales: Meta Film info@metafilm.dk
Producer: Jakob Kirstein Høgel, Sara Namer
Screenplay: Samanou Acheche Sahlstrøm
Editing: Theis Schmidt
Cinematography: Brian Curt Petersen
Music: Magnus Jarlbo
Main cast: Dar Salim, Lisa Carlehed, Francesc Garrido