Dir/scr. Rohan Spong. Australia, 2015, 87 mins.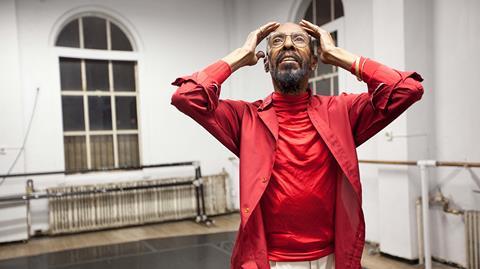 Over the past decade, both Bill Cunningham New York and Iris have presented moving, amusing portraits of long, creative lives well lived, proving as enjoyable and endearing as they are insightful and informative — and as enthusiastic about their elderly subjects, too. The small-in-scale, big-in-emotion documentary Winter at Westbeth follows jubilantly in their footsteps.
Spending four seasons roaming this retired artists' complex is such a delight that viewers will find themselves yearning for future installments.
Rather than concentrating on one specific figure, Australian director and cinematographer Rohan Spong turns his lens to three, as well as the building in Manhattan's Far West Village that they inhabit. Indeed, the tangential follow-up to his 2011 documentary All The Way Through Evening — which focused on annual concerts honouring composers lost to HIV staged by pianist Mimi Stern-Wolfe, who then introduced him to one of Winter at Westbeth's key players — explores the intricacies of a place most filmmakers can only dream of finding.
After premiering at the Sydney Film Festival, Spong's fourth full-length film is set for a local theatrical release later in the year; however its New York setting, joyous contemplation of pursuing creativity at any age, and lively real-life characters should help the poignant documentary attract broader international interest.
"Am I being filmed in colour?" asks Isla Gilbert early in the film as she peers at the screen from behind green-tinted sunglasses; for the 81-year-old poet and her fellow Westbeth Artists Housing residents, there is no other option. When 95-year-old dancer turned filmmaker Edith Stephen makes her first appearance, she's sporting a shock of orange hair, a slathering of black eyeliner and ample green eyeshadow, which she subsequently explains in an impromptu makeup lesson. While more muted in behaviour than his neighbours, fellow dancer Dudley Williams still follows suit, donning a bright red shirt for his initial introduction.
It is hardly surprising, then, when Stephen declares that "you can tell a lot about your neighbours by looking at their doors" as she reflects upon more than four decades spent living in Westbeth. Ostensibly led by Gilbert, the trio's talking-head chats and voiceover narration furnish details of the structure's 1970 transformation from Bell Telephone Company offices to eclectic artistic experiment, though the true spirit of the thriving 385-apartment complex and its multifaceted populace spring not from the external marks they leave on building, but from their personal stories.
During the year chronicled by Winter at Westbeth, Gilbert, Stephen and Williams employ their creative endeavours to process the past, present and future in tandem. Breast cancer survivor Gilbert writes verse about her encroaching mortality; the widowed Stephen aims to complete her first feature, which remains indelibly intertwined with her memories of her late husband; and the retired Williams, an acclaimed performer considered a legend in the New York dance scene, is compelled to keep taking to his feet as a way of coping with his own loss.
As footage of community film screenings and striking dance recitals filter through the documentary, and topics such as sexuality and diversity come up in conversation, the temptation to simply point the camera at the key threesome and shoot the results — intercut with meanderings through Westbeth's halls, of course — must have been significant. It is to the documentary's benefit that Spong's stylistic approach both pays tribute to and mirrors his subjects, honing in on what's important via generous close-ups of age-wearied yet still vibrant faces, taking time to appreciate the candid moments and humorous accounts the trio shares.
With first-time film composer Georgia Fields' score similarly sweeping yet delicate, Winter at Westbeth doesn't shy away from the melancholy side of continuing to chase one's passions at an older age, but still remains an uplifting ode that depicts the young-at-heart living life as though there's no tomorrow. In fact, spending four seasons roaming the titular structure is such a delight that viewers will find themselves yearning for future installments. If a portrait of just three of the building's residents can prove this celebratory, stimulating and life-affirming, just imagine what other tales remain within Westbeth's walls.
Production company: Unicorn Films
Sales: Vendetta Films, info@vendettafilms.co.nz
Producers: Adam Farrington-Williams, Lizzette Atkins
Cinematography: Rohan Spong
Editors: Peter Carrrodus, Cindy Clarkson
Music: Georgia Fields
Featuring: Ilsa Gilbert, Edith Stephen, Dudley Williams