International Film Festival Rotterdam (IFFR) is expecting to record 280,000 cinema visits over the festival period, making it one of the biggest public film festivals in Europe.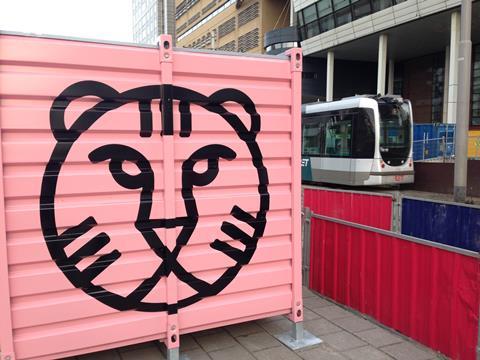 There are more tickets sold here than in Cannes or Venice - and only slightly fewer than in Berlin. Even so, the consensus among distributors and sales agents is that Rotterdam-style, auteur-driven arthouse cinema is in near crisis.
This is the Rotterdam paradox. Festivalgoers are prepared to pay to see films during IFFR that they wouldn't attend at any other time of year. For 12 days at least (Jan 21-Feb 1), the Pathé multiplex is full of the most diverse selection of films imaginable, with not a Marvel superhero movie in sight.
"I guess that is the strength of Rotterdam," said IFFR business director Janneke Staarink. "There is a big trust in us with our audience. They go to these films with us during the 12 days that maybe they wouldn't if it wasn't under our brand."
Rotterdam's visitors aren't just here for the films. They relish what Staarink calls "the festival feeling" - the discussions, debates and social activities around IFFR.
IFFR Live
One of the goals of this year's festival is to to to "spread" this much vaunted Rotterdam spirit. This year, through its IFFR Live initiative, the festival will arrange for several film premieres to be screened simultaneously in cinemas across Europe and on VOD.
IFFR Live has five films and launched yesterday with Atlantic.
"Does it really feel like the festivities of a festival? That is what we are testing," said Staarink. "The festival moment - can you spread that to other cities. I am really curious if that works."
Staarink warns that if IFFR's partners "sit back and wait" and simply screen the films, the initiative may not work: "But if they use all the promotion materials…if they really also make it an event, then it must work. Everybody will feel that they are a bit a part of Rotterdam."
Tiger Release
Alongside IFFR Live, the festival's other big distribution initiative is Tiger Release, through which festival films can be seen worldwide on the most popular VOD platforms, Google Play and iTunes among them.
Staarink points out that even the most dedicated festivalgoer cannot see all the titles in the Rotterdam programme. Tiger Release will provide such a festivalgoer the chance to catch up with what he or she missed.
Tiger Release has been forged together with Hilversum-based Infostrada Creative Technology.
"We want to make sure that no-one thinks or feels that we (at IFFR) take over the film," said Staarink. "That's not what you want. You want to offer something - a system that filmmakers themselves can control."
Rights holders will receive at least 50% of any money generated through Tiger Release. Infostrada will pay the costs for delivering the materials to the VOD platforms and will recoup their outlay.
In the event that a film hasn't earned back the cost of putting it on online within two years, the rights holder will not be charged. In other words, there is no financial risk for the filmmakers.
Financial plan; Wolfson successor
A new four-year financial plan for IFFR will be confirmed in 2017. Staarink expressed her confidence that the national government and city government will both maintain - and possibly increase - their investment in IFFR over the next funding cycle.
Meanwhile, the search for Rutger Wolfson's successor as artistic director will begin in earnest once this year's festival is over. Wolfson will depart IFFR this spring, after the fourth edition of Curaçao International Film Festival Rotterdam (March 25-29).
In all likelihood, a new artistic director will be confirmed by the Board in time for Cannes in May.
"There are already people that have put themselves forward," Staarink said of the new artistic director's post.
"For us, what is really important is that whoever this person is, he or she should have a really good sense of Rotterdam and Holland - of who we are and how e relate to local, nation and international partners. It cannot be somebody who has never been here."