Paraguayan filmmaker Pablo Lamar's explains why he wants spectators to watch his contemplative debut feature Last Land on the big screen only.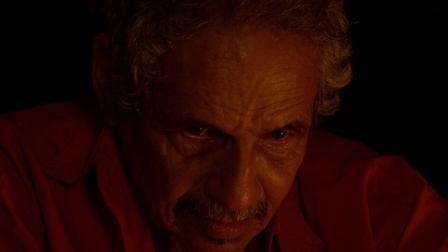 Director Pablo Lamar is something of a rarity in this era of online screeners: he has refused permission for his debut feature to go on the International Film Festival Rotterdam's online viewing platform for professionals and the media ahead of its premiere on Wednesday.
He insists the contemplative dialogue-less work – revolving around an elderly man dealing with the death of his wife in an isolated setting – was not made for a computer screen.
"The film isn't on the platform because we want people to see it on the big screen. It's a film which is very much about the image and the sound. The narration does not come from the dialogue. It's not something you can watch on an iPhone," says Lamar. "It's a minimalist film which needs the big screen so the spectator can explore the sound, the textures and the small movements."
Paraguayan actor Ramón del Río and Brazilian actress Vera Valdez play Amancio and Evangelina, an elderly couple living out the end of their lives on an isolated hill. When Evangelina passes away after a long illness, Amancio silently sets about the process of preparing her body for burial.
Building on themes he explored in his short films I Hear Your Scream and Night Inside – which screened in Cannes' Critics Week - Lamar explore questions of life and death in the film.
"Death is actually the moment when you think about life – they're bound up together - that's a transit I'm interested in," says Lamar.
The director – who has also worked as a sound engineer - decided to take a dialogue-less approach from the start.
"Sound is different from images. It's something concrete and abstract at the same time. It ties in with my ideas of my film exploring something that is physical and spiritual at the same time – which is kind of the challenge in the film and in all my short films," he says. "It was my intention from the start to make it without dialogue and I fought to preserve that idea over the six years it took to develop and make film."
A rare Paraguayan feature-length film, the picture was produced by Dutch producer Ilse Hughan of Amsterdam-based Fortuna Film, who he met through a workshop in Buenos Aires in 2009, organised by the cultural foundation TyPA, and Lamar's company Sapukai Cine with the support of IFFR's Hubert Bals Fund, the Ibermedia Fund and the Doha Film Fund.