The Dutch director talks about his father-son story, which receives its world premiere in competition at International Film Festival Rotterdam (IFFR).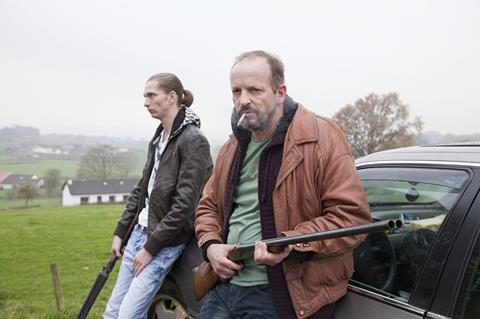 Gluckauf (Son Of Mine) is a father-son story set in the gritty, impoverished hinterland of Limburg. It's an area where there was once a thriving mining industry - but now the pits are all closed, unemployment is high and opportunity is low.
The film shows a side of the Netherlands - downbeat and grey - that we don't often see in other Dutch movies.
"This is a story that has been in me for quite a long time," the director says of the project. "It's basically bits and pieces of stories I actually experienced myself or witnessed."
Although from a middle class family, the director witnessed at first hand the toll that drugs and criminality took on some of the people he grew up with.
"There is not so much class difference in Holland…but there is in a way," van Heugten points to inequalities in Dutch society that outsiders may not notice.
In the film, Lei (Bart Slegers) is a small time crook - a "modern outlaw" as the director has styled him - desperate to do the best for his son, Jeffrey (Vincent van der Valk) but, instead, risks dragging him down. The problem is Lei's longstanding debt with a local crime boss, played by well known actor Johan Leysen.
In casting, the director was looking for actors "deeply emotionally involved" in the story, preferably with their own life experiences to draw on. Sleegers seemed just right - not least because he had witnessed events in his own life that reflected elements of the story.
In working with cinematographer Mark van Aller, van Heugten was determined to make the film feel as "real" as possible. They were looking for the "contrast between the beauty and the love…and also the ugliness." One of the ironies is that the characters are living close to nature, a short bike ride away from woods and hills, but their everyday environment is brutal housing projects.
One part of the film that international visitors may not pick up on in the strong regional dialect, the "Limburgish."
"I never really thought at the real beginning of making this film that I was making it for national or international (audiences)," the director says. "The only idea was to make it authentic. The people who live there speak the dialect."
The ambition, the director adds, was to make the film "without any compromises."