Musical based around the 2006 Ipswich murders stars Olivia Colman and Tom Hardy.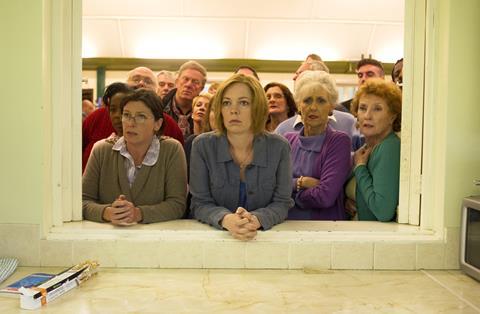 The 63rd San Sebastian Film Festival (Sept 18-26) is to close with British film London Road.
The film, based on the stage musical of the same name, documents the events that shook the rural town of Ipswich in 2006, when the bodies of five women were discovered. The film follows the community that found itself at the epicentre of the tragic events.
Using their own words set to a musical score, the ensemble cast includes Olivia Colman, Tom Hardy, Anita Dobson and the entire original cast of the stage.
London Road, which will screen out of competition at San Sebastian, is directed by Rufus Norris, the artistic director of the National Theatre whose debut feature Broken opened Cannes Critics' Week in 2012 and won Best British Independent Film at the BIFAs and Zurich Film Festival's Golden Eye for Best International Film.
London Road is produced by BBC Films, the British Film Institute and the National Theatre with a screenplay by Alecky Blythe and music by Adam Cork.
Protagonist Pictures handles international sales.