Sci-fi thriller stars Amy Adams.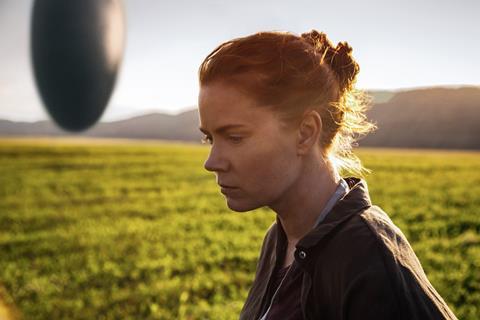 Sci-fi thriller Arrival, from director Denis Villeneuve (Sicario, Prisoners), is to close the Pearls section of the 64th San Sebastian Festival (Sept 16-24).
The film, which will compete for the Golden Lion at Venice (Aug 31-Sept 10), stars Amy Adams as a linguist given the task of helping to communicate with aliens when they touchdown around the world.
Villeneuve, who will release the sequel to Blade Runner next year, visited San Sebastian in 2013 with Enemy and Prisoners. San Sebastian screened Sicario last year in the Pearls strand.
Arrival, which will not compete for the audience award, will have a showing in the Velodrome prior to the broadcast of the closing gala.
The line-up of the Pearls strand was unveiled last week and includes Cannes winner I, Daniel Blake and Berlin winner Fire At Sea.