Călin Peter Netzer won the Golden Bear at the 2013 Berlinale.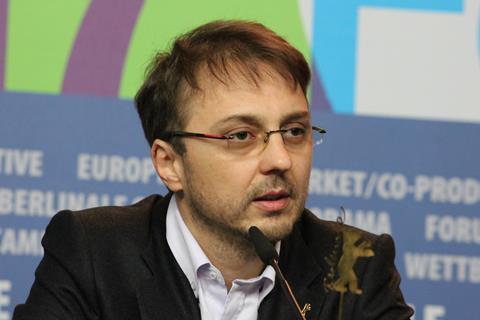 The Sarajevo Film Festival (Aug 14-22) has named the juries that will judge its feature, short and documentary film competitions.
The Feature Film Competition jury will be presided over by Călin Peter Netzer, the Romanian director of Child's Pose, which won the Golden Bear at the Berlin Film Festival in 2013.
The jury comprises:
Maja Miloš, director, Serbia
Mike Downey, producer, UK-Ireland
Zrinka Cvitešić, actress, Croatia-UK
Diana Bustamante, artistic director of Cartagena International Film Festival, Colombia
The festival previously announced the 10 competition films in the running for the Heart of Sarajevo Award, which include László Nemes' Cannes prize winner Son of Saul and Athina Rachel Tsangari's Chevalier.
Documentary/Shorts juries
The Documentary Film Competition jury includes filmmaker Juliano Ribeiro Salgado, who directed Oscar-nominated documentary The Salt Of The Earth (2013) with Wim Wenders.
His fellow jurors include Swiss filmmaker Anka Schmid and Boro Kontić, director of the media centre, Sarajevo, Bosnia and Herzegovina.
Sarajevo previously revealed the 23 titles set to compete in its documentary strand, including the new film from Berlinale winner Jasmila Žbanić (Grbavica), One Day in Sarajevo.
The Short Film Competition jury includes Alice Kharoubi, head of Cannes Film Festival Short Films; UK director and editor Una Gunjak; and Germany's Marion Döring, director of the European Film Academy.