Newly announced strands include 1995-2015 Dealing With The Past.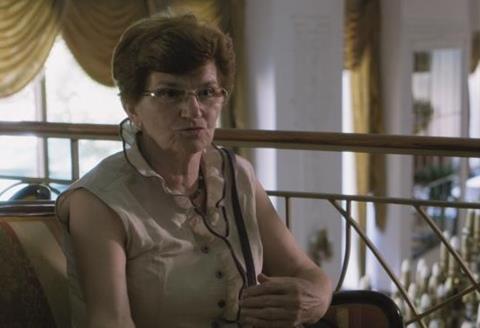 Scroll down for line-up
The Sarajevo Film Festival (Aug 14-22) has unveiled the full line-up for its 21st edition, including new strand 1995-2015 Dealing With The Past.
The strand includes three documentaries that tackle Bosnia's war-torn past: The Voices of Srebrenica; The Dvor Massacre; and The Diplomat.
The first two titles will be screened together. Nedim Lončarević's The Voices of Srebrenica is the tale of survivors of the genocide that claimed the lives of more than 8,000 people in July 1995 during the Bosnian War.
The Dvor Massacre, directed by Kasper Vedsmand and Georg Larsen, centres on a Danish officer haunted by a decision not to intervene in a situation that ultimately saw nine people executed.
David Holbrooke's The Diplomat, first shown at Tribeca in April, tells the story of Ambassador Richard Holbrooke, whose career spanned 50 years of US foreign policy - from Vietnam and Afghanistan to Bosnia and Kosovo.
The festival previously announced the 10 competition films in the running for the Heart of Sarajevo Award, which include László Nemes' Cannes prize winner Son of Saul and Athina Rachel Tsangari's Chevalier.
Sarajevo also previously revealed the 23 titles set to compete in its documentary strand, including the new film from Berlinale winner Jasmila Žbanić (Grbavica), One Day in Sarajevo.
Other strands to have been unveiled include the non-competitve Kinoscope section, the Laško Sumer Nights line-up and the Open Air titles, which include opening and closing films The Second Mother (Que Horas Ela Volta?) and Virgin Mountain (Fusi)respectively.
There will be tributes to directors Brillante Mendoza and Atom Egoyan.
Eogyan will receive an Honorary Heart of Sarajevo Award during the festival, as will actor Benicio del Toro who will attend this year's festival to present his latest film, A Perfect Day.
Competition - Features
Back Home, Andrei Cohn
Chevalier, Athina Rachel Tsangari
Entanglement, Tunç Davut
The High Sun, Dalibor Matanić
Mustang, Deniz Gamze Ergüven
Our Everyday Life, Ines Tanović
Panama, Pavle Vučković
Son Of Saul, László Nemes
Superworld, Karl Markovics
The Treasure, Corneliu Porumboiu
Competition - Documentary
Cain's Children, Marcell Gerő
Chasing A Dream, Mladen Mitrović
Chuck Norris vs Communism, Ilinca Calugareanu
Drifter, Gábor Hörcher
Eoha, Vladimir Perović
Exotica, Erotica, Etc, Evangelia Kranioti
Flotel Europa, Vladimir Tomić
Green Walls, Black Food, Sandra Gjorgieva
Harm, Dénes Nagy
Home, Metod Pevec
I Like That Super Most The Best, Eva Kraljević
In the Dark, Goran Stanković
Karst, Vladimir Todorović
Minor Border, Lisbeth Kovacic
One Day In Sarajevo, Jasmila Žbanić
Over the Years, Nikolaus Geyrhalter
Russian, Damir Ibrahimović, Eldar Emrić
Self Reflection, Nedim Alikadić
The Fog Of Srebrenica, Samir Mehanović
The Unidentified, Marija Ristić, Nemanja Babić
Through My Lens, Nefin Dinç
Tititá, Tamás Almási
Toto and his Sisters, Alexander Nanau
Open Air
The Second Mother, Anna Muylaert (opening film)
Virgin Mountain, Dagur Kári (closing film)


A Perfect Day, Fernando León de Aranoa
Chronic, Michel Franco
Dheepan, Jacques Audiard
Irrational Man, Woody Allen
Ricki And The Flash, Jonathan Demme
These Are The Rules, Ognjen Sviličić
Tigers, Danis Tanović
Kinoscope
45 Years, Andrew Haigh
B-Movie: Lust & Sound In West-Berlin 1979-1989, Jörg A. Hoppe, Klaus Maeck, Heiko Lange
Embrace Of The Serpent, Ciro Guerra
Fidelio, Alice's Journey, Lucie Borleteau
Fires On The Plain, Shinya Tsukamoto
A Girl Walks Home Alone At Night, Ana Lily Amirpour
The Show Of Shows, Benedikt Erlingsson
Green Room, Jeremy Saulnier
In The Crosswind, Martti Helde
Killing Time, Lydie Wisshaupt-Claudel
The Lobster, Yorgos Lanthimos
Out Of Nature, Ole Giæver, Marte Vold
Phoenix, Christian Petzold
The Project Of The Century, Carlos Quintela
The Russian Woodpecker, Chad Gracia
Taxi, Jafar Panahi
Tikkun, Avishai Sivan
Viaje, Paz Fábrega
Yakuza Apocalypse, Takashi Miike
In Focus
Aferim!, Radu Jude
Goodnight Mommy, Severin Fiala, Veronika Franz
The Lesson, Petar Valchanov, Kristina Grozeva
No One's Child, Vuk Ršumović
One Floor Below, Radu Muntean
Sivas, Kaan Müjdeci
You Carry Me, Ivona Juka
Laško Summer Nights
Amy, Asif Kapadia
B-Movie: Lust & Sound In West-Berlin 1979-1989, Jörg A. Hoppe, Klaus Maeck, Heiko Lange
Cobain: Montage Of Heck,Brett Morgen
A German Youth, Jean-Gabriel Périot
One Day In Sarajevo, Jasmila Žbanić
Paco De Lucía: A Journey,Curro Sánchez
The Wolfpack, Crystal Moselle
BiH Film Program
Feature Films
Our Everyday Story, Ines Tanović
Sabina K., Cristobal Krusen
Thousand, Nenad Đurić
Documentary Films
A Road To Remembrance, Nejra Latić Hulusić
Adil, Rijad Gvozden
Beauty And Her Smile, Anja Kavić
Breath Of Life Srebrenica, Ado Hasanović
Finding Bosnia, Ivana Horvat
Flotel Europa, Vladmir Tomić
Geniza Naših Snova, Lidija Lida Hrgić
Good Night Sarajevo, Edu Marin
Heroes Of The Battle For Wounded, Aleksandar Reljić
Herzegovina, Ivo Čolak, Zdenko Jurilj
Horizon, Marko Šipka
Hospital Incognito, Zdenko Jurilj
I Can Speak, Mirza Skenderagić
Lionheart, Sabrina Begović Ćorić
Lost Button, Renato Tonković, Marijo Vukadin, Robert Bubalo
Margaret, Lamia Šabić
One Day In Sarajevo, Jasmila Žbanić
Remember Me, Azra Hodžić
Russian, Damir Ibrahimović And Eldar Emrić
Sarajevo 1914, Goran Dujaković
Selfreflection, Nedim Alikadić
Soul Train, Nermin Hamzagić
Story Of Origin, Bojan Josić
Stupica An Invisible Child's Trap, Šemsudin Gegić
The Fog Of Srebrenica, Samir Mehanović
To Be Or Not To Be, Ivan Hiti, Branko Lazić
1995-2015 Dealing With The Past
The Diplomat, David Holbrooke
The Voices of Srebrenica, Nedim Lončarević
The Dvor Massacre, Kasper Vedsmand, Georg Larsen
Special Screening
Leaves of the Tree,

Ante Novaković
Tribute to Brillante Mendoza
Butchered: The Execution of P.
Grandmother
Possession
Service
Trap
Tribute to Atom Egoyan
Ararat
Exotica
The Sweet Hereafter