British director's latest film, Florence Foster Jenkins, to screen at the festival's open air theatre.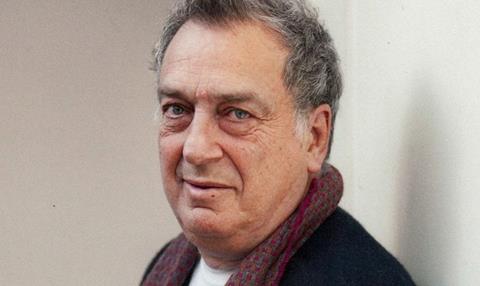 Stephen Frears, the British director of The Queen and Philomena, is to receive the Honorary Heart of Sarajevo Award at the 22nd Sarajevo Film Festival (Aug 12-20).
Frears, who was previously the subject of the festival's tribute programme in 2002, will have his latest film - Florence Foster Jenkins starring Meryl Streep and Hugh Grant - screened as part of Sarajevo's Open Air programme.
Previous recipients of the honorary award have included Angelina Jolie, Gael Garcia Bernal, Mike Leigh and last year Benicio del Toro.
Frears breakthrough as a feature film director came with the low budget hit My Beautiful Laundrette in 1985 and made his Hollywood debut with Dangerous Liaisons in 1989, which received six Oscar nominations.
His first Oscar nomination as best director can in 1991 for The Grifters, produced by Martin Scorsese, while his 1998 western The Hi Lo Country won Frears the Silver Bear at the Berlin Film Festival.
Hit comedy drama Hi Fidelity followed in 2000, before Frears returned to British TV to direct The Deal, centred on the relationship between political leaders Gordon Brown and Tony Blair, which went on to win a Bafta.
In 2005, he directed Judi Dench and Bob Hoskins in Mrs Henderson Presents followed by The Queen, which earned him a second Oscar nomination and won Helen Mirren the Academy Award for best actress.
Frears' films over the past decade have included Cheri, Tamara Drewe, Lay The Favourite and Lance Armstrong biopic The Program. His 2013 feature Philomena, starring Dench and Steve Coogan, was also Oscar nominated and won the Bafta for best adapted screenplay.
Frears will reunite on Dench for his next film, Victoria and Abdul, which centres on Queen Victoria's unlikely friendship with a young Indian clerk. The film is set for release in 2017.